Posted on
Leave a comment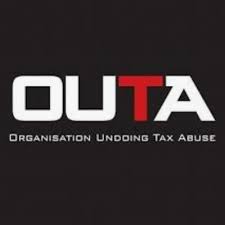 Outa has expressed concern over the state of drinking water in several parts of Gauteng following a survey.
Continue reading…
Enjoyed this post? Share it!
Posted on
Leave a comment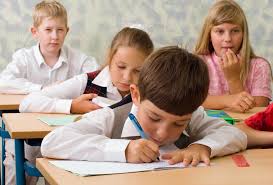 Attention-deficit/hyperactivity disorder (ADHD) has received increased scientific, clinical and public attention over the past few decades. It's the most common psychiatric disorder in children – affecting 2% to 16% of the school going population.
But in South Africa data on prevalence rates, access to care, and treatment for ADHD is limited. Despite the known efficacy of treatment, access to health care and treatment remains limited for many children in the country. This is a problem as untreated ADHD results in substantial costs and has a negative impact both on educational attainment and quality of life.
We have recently completed a study that looked at the mental health barriers South African school children face. Our research focused on the work of a not for profit organisation, set up in 2017 to provide mental health screening services for school children and with a particular focus on ADHD.
Our research found a prevalence rate of 2.5% among the more th
Continue reading…
Enjoyed this post? Share it!
Posted on
Leave a comment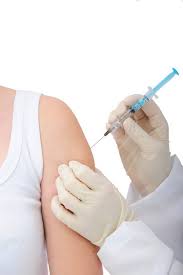 We could be just months away from knowing whether Depo-Provera use is linked to a higher risk of HIV infection in women. For more than a decade, obstetrician Coceka Mnyani's conversations with her patients followed a script.
Had they used contraceptives before? Did they want more children? What contraceptive did they plan on using after delivery and why?
"Depending on what a woman said, you would advise, you know, 'that's not such a great idea, have you thought about this', 'maybe this one would be a better option'," Mnyani says.
"You've got this woman who has just had a baby, who's tired, who has a crying infant — is she going to remember to take a pill every day?"
Health department data shows that most South African women visiting a public health facility for free contraception will leave with a shot of the three-month contraception depo-medroxyprogesterone acetate, which is most commonly sold under the name Depo-Provera. T
Continue reading…
Enjoyed this post? Share it!
Posted on
Leave a comment

Buite die lykshuis drom desperate groepies familielede saam om te wag vir 'n geliefde se lyk. Sodra die wind draai, tref die stank jou.
'n Man, wat anoniem wil bly, vertel sy broer is Maandag doodgeskiet in Vosloorus en hy het gekom om hom te kom haal. "Ons hoor by die ander families hier daar is lyke wat al twee weke hier binne lê.
"Wat nou gebeur, is jy moet die werkers omkoop om seker te maak jóú geliefde se lyk is volgende . . ."
Twee verskillende begrafnisondernemers, wat om professionele redes en hul gereelde kontak met dié lykshuis ook nie geïdentifiseer wil word nie, vertel aan Rapport die fasiliteit is chaoties.
Een staan saam met 'n pa in rou wat sy dogter se lyk ná twee weke kom haal, en vertel hy wéét as hy nou ingaan, sal sy al "groen" wees.
'n Ander ondernemer sê die werkers "gee eenvoudig nie om nie''.
Werkers eis glo hoër lone en kla oor 'n tekort aan beskermende drag.
Dr. Paul Morule, uitvoerende
Continue reading…
Enjoyed this post? Share it!
Posted on
Leave a comment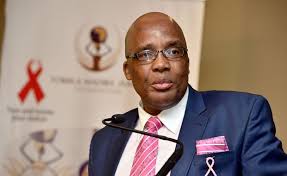 The NHI was the centre of the presidential health summit. Now the pressure is mounting for Treasury to figure out how to fund it.
NEWS ANALYSIS
The health system is in crisis, government officials admit. Now, they have just weeks to produce an initial plan on how to fix it ahead of introducing a National Health Insurance (NHI), Deputy President David Mabuza revealed this weekend.
With its namesake, President Cyril Ramaphosa was absent from the presidential health summit. The gathering drew more than 100 representatives from civil society, government, unions, academia and the private sector. Prior to the event, that was held in Boksburg, each delegate received a 21-page concept note outlining challenges within the health system — this included corruption and how the NHI will incorporate the private sector.
Solutions proposed during the meeting will now form the basis for wider consultation ahead of a public plan to turn the health system.
Continue reading…
Enjoyed this post? Share it!
Posted on
Leave a comment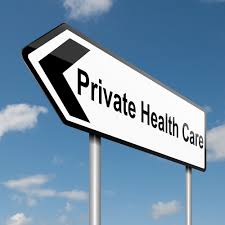 Globally, one in four private healthcare groups surveyed won't work with governments. Whether the National Health Insurance (NHI) succeeds or fails will depend on public-private partnerships. But the scheme will have to overcome more than just money woes to get the two sectors to settle old quarrels if new research is any indication.
Under the NHI, a centralised fund will procure a package of services from both the public and private sectors on behalf of South Africans. But it's unclear how this will work and South Africa isn't the only country trying to figure this out. Countries such as Indonesia, Egypt and Kenya are also looking to buy services from the private sector as part of the move towards universal healthcare.
But a recent survey of 20 of the world's biggest private healthcare providers showed many remain wary of working with governments. Collectively, these companies owned 500 hospitals and 7 000 clinics across 40 low- and middle-income coun
Continue reading…
Enjoyed this post? Share it!
Posted on
Leave a comment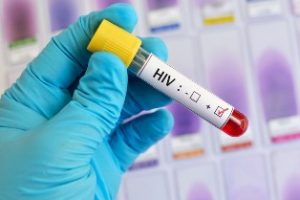 Met sowat 7 miljoen mense wat HIV-positief is, word dit die land met die hoogste aantal besmettings ter wêreld beskou.
In die afgelope week het politieke leiers, geneeshere en wetenskaplikes almal hulle mening gege oor die geweldige krisis, en is dit beklemtoon dat die stryd nie laat vaar kan word teen die gevaarlike virus nie.
Met di hoë syfer van tuberkulose in die land, wat nie voldoende aandag kry ni, word HIV besmette mense se agteruitgang soveel vinniger wanneer hull ook di tuberkulose moet bestry.
Regerings departemente in al die provinsies is gevra om meer te doen ter bestryding van die HIV besmetting, maar daar is ook diegene wat reken die kultuur en gedrag van mense moet verander alvorens die krisis afgeweer sal word.
Deur: Die Vryburger
Hierdie berig weerspieël nie noodwendig die mening van SAUK-nuus nie.
---
______________________________
Free Medical-Aid, Hospital and Funeral Plan and Insurance Quotes at www.MedSure.co.za
_____
Continue reading…
Enjoyed this post? Share it!
Posted on
Leave a comment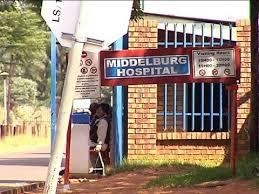 'A Pathetic ANC Government; A Pathetic People; A Match Made in Hell'
These horrific photos are from the childrens ward in a provincial hospital in Mpumalanga, Middelburg
What does it say about black South Africans, when they sit back and allow their elected government to treat their sick, ailing and injured children like human detritus?
Where is the outrage?
This aptly describes the ridiculous lack of accountability the citizens of Mzansi have come to expect from their representatives in parliament.
Enjoyed this post? Share it!
Posted on
Leave a comment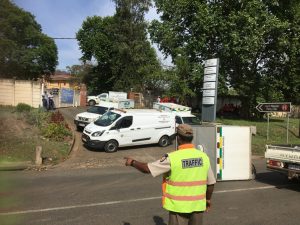 Workers shut down the Fort Napier Medico Legal Mortuary in Pietermaritzburg on Monday and Tuesday, turning away families who had come to fetch the bodies of loved ones.
Workers have been on a go-slow for two weeks, demanding a wage increase and better working conditions.
On Monday workers barricaded the road, blocking the mortuary gates with mortuary vans. Families who had come to collect the bodies of their loved ones were turned away.
"We are not allowing anyone to come in," said one worker who did not want to be named. "None of the bodies are getting out or inside", he said.
He said the workers had waited for MEC for health Sibongiseni Dhlomo to respond to their demands on Friday but he had not done so.
"They say the matter is being dealt with on a national level. We have decided to shut down the mortuary. The department has to respond," he said.
Workers' demands include the repair of air conditioners, better equipment and back pay.
"The condi
Continue reading…
Enjoyed this post? Share it!
Posted on
Leave a comment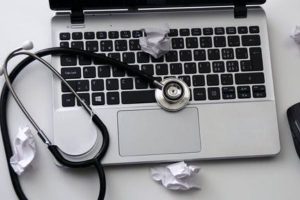 The civil rights organisation AfriForum today expressed concern regarding the huge number of medical legal claims against provincial health departments.
Rapport yesterday reported that Kimi Makwetu, the Auditor General, concluded that these claims are much more in seven of the country's provinces than the various departments' industry budget for 2018/2019 and subsequently contain large risks for service delivery.
Dr Eugene Brink, AfriForum Spokesperson for health related matters, says these facts are extremely concerning. "These claims weren't taken into consideration when the budget was compiled and successful claims will thus have to be paid from money that was intended for services. However, it is not only simply the number of negligence claims that is a matter of concern, but also huge amounts of irregular expenditure.
AfriForum recently particularly submitted criminal charges in all the provinces regarding this type of expenditure that amounted t
Continue reading…
Enjoyed this post? Share it!
Posted on
Leave a comment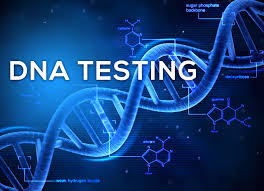 DNA tests have gained in popularity over the last few years. They reveal a lot about us, but the data can be overwhelming. We tried one to find out how it all works.
You've probably seen it somewhere. Personalised DNA tests are a big trend in medicine. Genetic tests are still a bit lowkey in South Africa, but globally, it's a booming business.
These DNA tests can tell us a whole bunch of things.
From which diet is best, which exercise we might respond well to and, perhaps most crucially, help us understand how we process medication. It can also help us track our heritage, but for the purposes of this article, we'll focus on the health aspects.
Are we doomed by our genes?
Most of the outcomes are theoretical, based on correlation, not causation.
And there is some debate around whether some of this information should even be shared with consumers. The reports have loads of info on them. Some scary, some less so. Some experts fear th
Continue reading…
Enjoyed this post? Share it!
Posted on
Leave a comment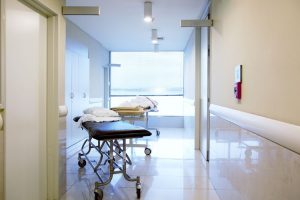 Refiloe Nt'sekhe of the Democratic Alliance says that public hospitals have become a death-trap for the poor' says 
The party has produced this checklist of the top eight problems that it says require urgent intervention' following inspection visits to hospitals and clinics over the past month by DA provincial health spokespersons Jack Bloom MPL (Gauteng)' Dr Imran Keeka MPL (KwaZulu-Natal)' Dr Tutu Faleni MPL (North West) and Langa Bodlani MPL (Limpopo).
Here is a summary of their report:
1. Chronic staff shortages and long waiting times
All the facilities lacked staff in critical positions.
At the Bongani Hospital in the Free State' they found that the facility only had one nephrology Sister to attend to patients suffering from kidney diseases. This was despite health norms and standards indicating that hospitals should have nine.
While inspecting the Paediatric Ward in Taung District Hospital in North West' the DA fo
Continue reading…
Enjoyed this post? Share it!
Posted on
Leave a comment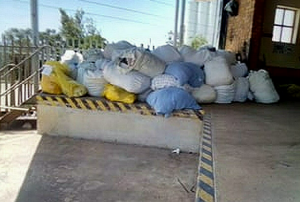 The problem, which has been attributed to a broken washing machine and recent strike action at the hospital, has affected three hospitals – Livingstone, Dora Nginza and Provincial – as washing for all three hospitals is done at Livingstone.
Several plastic bags containing dirty linen are lying outside the laundry and while hospital management is trying to make contingency plans, the pile is growing.
Livingstone Hospital board member Pula Lonake said part of the problem could be attributed to recent strikes, with a change in hospital management also playing a role.
"One would expect some abnormality with the previous management going out. With new management in place we will be dealing with it and expect something to happen.
"We have the interest of patients at heart," he said.
Lonake confirmed this had been the prevailing situation at the hospital for three weeks.
"It's very unfortunate and needs to be dealt with.
"This matter need
Continue reading…
Enjoyed this post? Share it!
Posted on
Leave a comment
Pneumonia is a respiratory infection that affects the lungs. The viruses and bacteria that cause the disease are spread through airborne droplets from a cough or sneeze. An infection can cause the lungs to fill with pus and fluid, making breathing and oxygen intake difficult.
And while anyone can get pneumonia, children with weakened immune systems or underlying illnesses are more susceptible. That's why, pneumonia kills more than a million children every year across the world.
There have been some critical advances in preventing and treating the disease. These include vaccines, antibiotics and providing supplemental oxygen. In 2009, South Africa became the first African country to include the pneumococcal conjugate vaccine in its routine infant immunisation programme. By 2012 an estimated 81% of one-year-old babies had received three doses of the vaccine.
South Africa has also reduced its pneumonia burden through the mass roll-out of antiretroviral therapy a
Continue reading…
Enjoyed this post? Share it!
Posted on
Leave a comment
Die staking by die San Michele-tehuis in Brakpan is vir eers opgeskort nadat "een van die pasiënte dood is", het Ellen Bodoza, woordvoerder van die National Union of Public Service and Allied Workers (Nupsaw), gesê. Dié vakbond verteenwoordig die stakers.
Bodoza het Maandag gesê hul lede het by die tehuis vir psigiatriese en gestremde pasiënte gestaak en 'n 6%-loonverhoging geëis.
Die staking het Vrydag begin.
"Hoewel die loonverhoging deur die departement van gesondheid goedgekeur is, het die bestuur geweier om dit te aanvaar. Ons lede is vroeër ingelig oor die sterfte en die staking is intussen opgeskort," sê Bodoza.
Sy kon nie bevestig of die werkers vandag sal terugkeer werk toe nie.
Intussen sê Marius Bosman, bestuurder van dié tehuis vir psigiatriese en gestremde pasiënt dat die stakers kan nie geblameer word vir die dood van die pasiënt  nie.
"Sy was verstandelik erg gestremd en op die oomblik wil ons nie te vinnig reag
Continue reading…
Enjoyed this post? Share it!