There have already been nineteen farm attacks and two farm murders in South Africa in the first half of August 2019.
During July 2019, there were 39 farm attacks, 4 farm murders and 4 farm attacks were successfully averted. There is little being done to address the crisis and the government continues to avoid the topic whilst many white South Africans are being targeted, tortured and raped in these violent attacks.
The statistics were supplied by The Rome Research Institute of South Africa.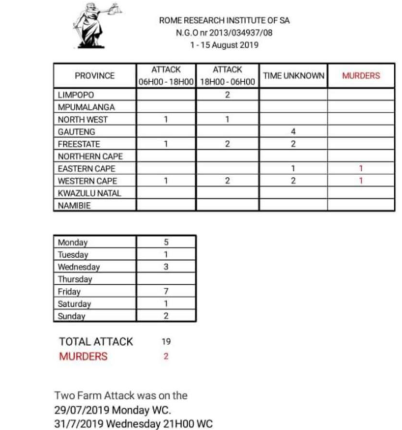 South Africa Today – South Africa News
---