It appears that Paul Mashatile got Ramaphosa early results with a  votes rigging plan possibly executed by his lover Bontle Mpakanyane.
Sources have suggested a shocking revelation regarding the new treasury general elect Paul Mashatile, and his long-time illicit partner and lady love Bontle Mpakanyane, breaking protocol of ANC elections to divulge minute-to-minute updates of the poll results to the Ramaphosa camp throughout the counting process.
The long-awaited results for the 6 contested positions were being spied upon by the Cyril Ramaphosa camp as was evidenced by the pre announcement celebrations by the Cyril Ramaphosa supporters, thereby raising suspicion that the vote results of the NDZ slate were also being tracked.
Here is another example when Ramaphosa is seen rejoicing well before the release of the outcome: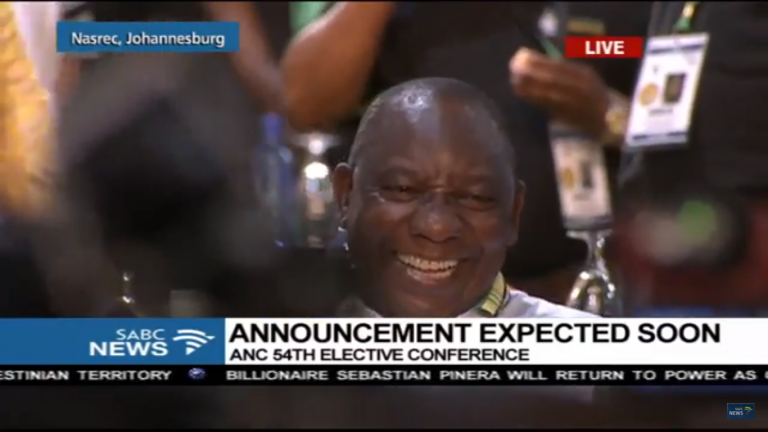 Such vested interests within the ANC clearly prove the existence of factionalism and partisan mindset of 'The Elections Agency' run by Paul's partner Bontle Mpakanyane, which manages the ANC's voting process.
Such compromise with the disciplined process of the ANC elections is unprecedented and shows the deep running entrenchment of the Ramaphosa camp in organizing and managing the entire ANC conference through his associate Paul Mashatile. It has emerged that the management of key ANC events is being sold out by the inner circle of Cyril Ramaphosa to allow elements like Bontle Mpakanyane to profit.
Paul Mashatile and Bontle have had a long-term illicit relationship that they have kept away from the glare of the media. Bontle also has a child with Paul, a fact that she has deliberately hidden to sustain her professional ambition. Paul Mashatile is known to be married to Manzi Mashatile.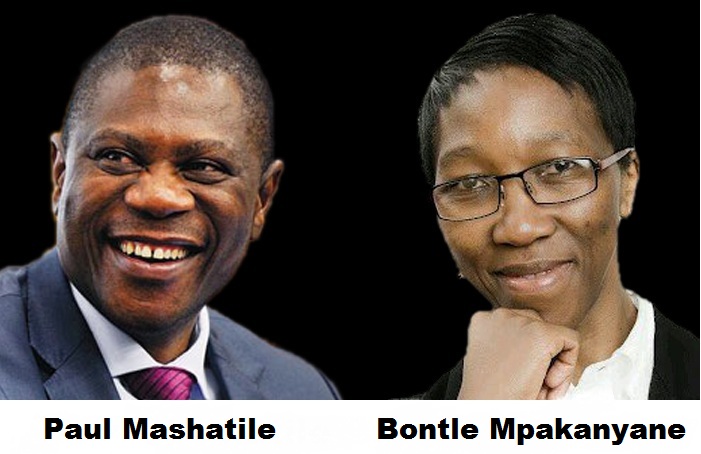 ---