#BetterUnderApartheid An important electrical sub-station in Springs, which was damaged during a break-in by vandals last year, was left in the dilapidated state, creating a fire risk, has finally burnt down on Sunday, leaving thousands of residents and manufacturing businesses in the industrial area New Era, without electricity. It could take up to 2 weeks to repair the damage.
The businesses in the industrial area like Kellogg's, will obviously lose millions of Rands in lost manufacturing. The substation was never properly fixed after the last break-in and an electrician warned the Ekurhuleni Metro Municipality in a damage report, which was compiled after the last break-in, that the substation is a ticking time bomb, and was for instance, not properly earthed.
The reason for the Metro's lack of action to fix the damage seems to be that the insurer never wanted to pay out an insurance claim for the damage caused by the vandals. Dare we ask? The insurance claim could be as high as R100 Million, but the insurer rejected the claim due to insufficient security arrangements, like an electric fence that was in place during the break-in. The electrician's damage report did state that the sub-station could burn down for various reasons, amongst others that it won't automatically shut down during an electric overload.
Anita Greeff of the local business association says that 2 CEO's of manufacturing companies in the area informed them about the terrible state of the sub station about a month ago, and they in turn informed the manager of the electricity department, the City Manager and the Mayor, Cllr Zwandile Masina, who has been in office since 2016, who is also the Regional Chairperson of the ANC in Ekurhuleni, and served previously as convener of the ANC Youth League. However, predictably with such an ANC "pedigree", nothing was done. Private business people and the general public are now left in the dark.
#TheAfricanWay of not fixing and maintaining infrastructure is again on display. Unfortunately it seems that greed and looting is more important to these black African officials, than doing the jobs for which they get a huge salary. Whites are banned from the public workplace by the ANC, so they can only look on n horror as the ANC pillages and destroys everything they touch, yet at the same time blaming whites for everything, and using Apartheid as a shield to hide their own crimes behind.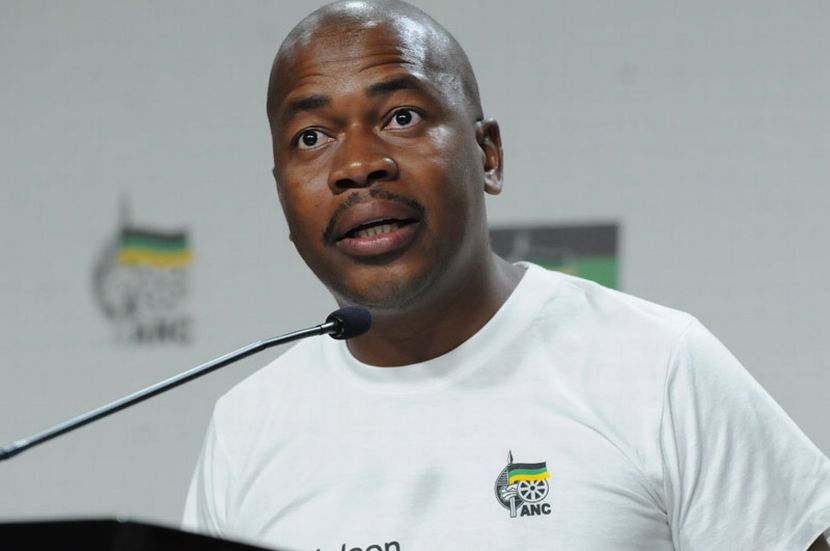 Ekurhuleni Metro Mayor-Mzwandile Masina
See also: Ekurhuleni Mayor connected with toilet tender scandal to the value of R1,9 billion denies that he has done anything wrong
---