Yet more foreigners have discovered that South Africa is now a dangerous sh*thole and not a safe place to visit, after they were robbed at gunpoint by 2 black males on a Safari farm. Tommaso Bordoni (29) from Belgium and the love of his life Linsey de Waele (25) from the Netherlands came to South Africa for a romantic Valentine's vacation…
Sadly, and predictably, what should have been a perfect Safari Valentine's day turned into a nightmare as the couple became victims of armed robbers. Tomasso thought that his last day on earth had arrived after the cold steel of a firearm was pressed against his head and the blade of a knife against his throat.
After a day on safari on a guest farm in Addo in the Eastern Cape, the couple was relaxing in their room for the evening on 14 February. It was then that 2 black males came into the room just before midnight, one with the firearm and one with the knife. Tomasso pleaded for his life. Luckily Linsey was in the bathroom at that stage where she kept hiding. The attackers took the cash, clothes and passports of the couple and forced Tomasso at gunpoint to point out their hired vehicle.
The attackers had trouble starting the hired car and Tomasso ran away in the dark. He met a hysterical Linsey on the way and together they ran to another guest house for help. The Police responded but no arrest was made. The couple was supposed to fly back last Sunday but had to spent the past week in Cape Town whilst waiting for new passports. They flew back home on Friday, hopefully to warn their fellow countrymen not to listen to Cyril Ramaphosa and to avoid Socialist South Africa…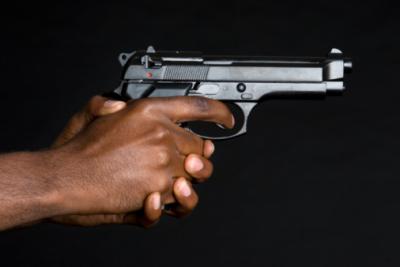 See also: Yet Another Foreign Tourist, From America, Hastily Flees Back Home After Being Robbed At Gunpoint in The Rainbow Sh*thole
---