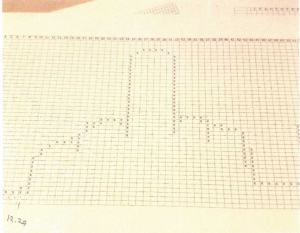 "I feel vindicated that Oakbay is now delisted."
EDINBURGH — James Gubb is a highly experienced stock market trader who has turned to fine art – painting and other ethereal techniques and materials. He has executed a truly masterful piece of protest art aimed at helping South Africans join the dots about the Zuma, Gupta and other families in the state capture web of deceit. In a series of trades of the Oakbay stock, he has produced a graph that literally gives the Gupta family the middle finger. The Financial Services Board(FSB) hasn't appreciated Gubb's combination of art and mathematical genius. Nor has it joined the dots. Instead, it has levied a hefty R100k fine on James Gubb. Others, meanwhile, who have genuinely benefited from insider trading and foreign currency plays go unpunished. – Jackie Cameron
I feel vindicated that Oakbay is now delisted. The JSE should be ashamed that they ever allowed it to be listed in the first place. The listing facilitated a massive transfer of wealth from the PIC to the Guptas. Where is the JSE regarding this massive fraud? Absolutely nowhere is my guess. But they happily fined me R100 000 for a trade worth no more than R400. No money was ever made on the trade, nor was there ever intention to do so. I was completely open with regard to my intention: to give the Guptas the proverbial finger. You decide if that was heavy handed or not. 
I'm hoping that what I have done emboldens the man in the street to protest in any way he or she can. We are literally at war with our current president and his cronies.1
FSB Media Release: 
FSB fines James George Witheridge Gubb R100 000 for contravening the Financial Markets Act
The *Enforcement Committee of the Financial Services Board on 23 October 2017 imposed an administrative penalty of R100 000 (One hundred thousand rands) on Mr James George Witheridge Gubb (Mr Gubb) for contravening the prohibited trading practices provisions of the Financial Markets Act, No 19 of 2012 (the Act).
The Directorate of Market Abuse (DMA) had referred the case against Mr Gubb to the Enforcement Committee after investigations revealed that he had on 31 March 2017 contravened section 80(1)(a) of the FMA in that he traded with himself in Oakbay Resources and Energy Limited (Oakbay) shares which resulted in no change in the beneficial ownership of the shares. These transactions created a false and deceptive appearance of the trading activity of the Oakbay share and also created an artificial price for the Oakbay share.
The DMA would like to emphasise that Mr Gubb is unrelated to Oakbay.
The Enforcement Committee took several mitigating circumstances into account, including that Mr Gubb fully co-operated during the enforcement process. As aggravating factors the Enforcement committee took into account, amongst others, that Mr Gubb's transactions created an artificial price for the Oakbay share and the transactions undermined the integrity of the South African Financial Market.
The order is available on the FSB website at www.fsb.co.za.
Note to Editors
The Enforcement Committee is an administrative body that has the authority to impose administrative penalties and cost orders, on offenders of FSB legislation.
How James Gubb used Oakbay share trades as protest art