MultiChoice has confirmed that it will remove all content featuring Steve Hofmeyr from DStv, Showmax, and the audio channels it controls.
This follows an earlier statement from MultiChoice Group that it will not carry content that includes Hofmeyr on any of its platforms.
MultiChoice's senior manager for corporate communications Benedict Maaga told MyBroadband this forms part of the company's comments regarding the Ghoema Music Awards.
MultiChoice requested a music video which was nominated for a Ghoema Music Award which featured Hofmeyr to be withdrawn.
Hofmeyr's music video, Die Land, also featured Bok van Blerk, Jay, Ruhan Du Toit, and Bobby van Jaarsveld.
MultiChoice group executive corporate affairs Joe Heshu explained that the company did not want Hofmeyr to form part of the Ghoema Music Award event, as his views are not aligned with MultiChoice's values.
---
Free signup to our Dating Service …just click Dating Service now !!
---
"We welcome a society where freedom of speech is celebrated, however, we take a stand against racism," said Heshu.
Hofmeyr disappointed by MultiChoice decision
Hofmeyr told TimesLive that he is disappointed with MultiChoice's decision, but that he will not fight it – except where contracts are broken.
Hofmeyr said that he has provided a lot of content to MultiChoice and he will be looking to move his content elsewhere.
"I remember voting for the new SA primarily to free my colleagues from this type of old-school censorship," he said.
"I doubt many artists provided MultiChoice with more content through movies, music, videos, interviews, and talk shows through the years."
Hofmeyr also slated MultiChoice on social media, saying "Malema's number one pimp, MultiChoice, needed air time, so they took mine. I get it".
-mybroadband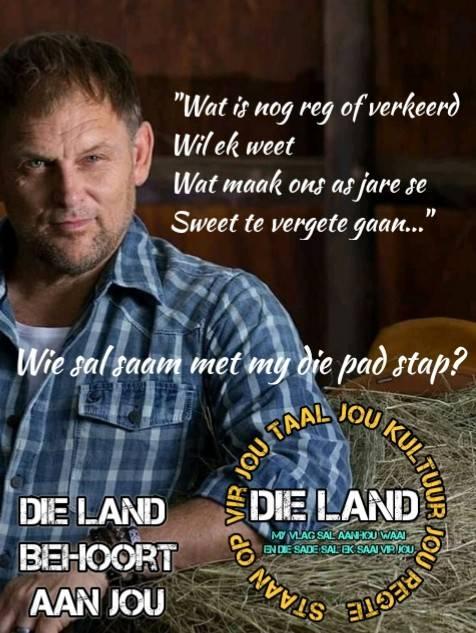 ---
This news release does not necessarily reflect the opinion of SA-news.
---
Would you like to advertise on this very popular website ?? Just drop me an e-mail at [email protected], and I will tell you how !!
---
Free Insurance and MVV (Motor Vehicle Accident Insurance) Quotations and Funeral Plans Online …. Just send "Home" or "Auto" or "Life" or "Funeral" or "MVV" and your Full Name, Age and Cell Number to: [email protected], or SMS / WhatsAPP the word with your full name, age and email address to: 082 738 5586, or just go to www.MedSure.co.za , enter the appropriate form and we'll call you.
---
Free signup to our Dating Service …just click Dating Service now !!
---