African National Congress has 215 million Rand deficit

Party says it needs more money from state, should limit staff
South Africa's ruling party is broke and plans to seek more money from taxpayers and cut staff costs to turn around its finances.
 The African National Congress posted a 47.5 million rand ($3.7 million) loss in the year through March, bringing its accumulated deficit to 215.2 million Rand, outgoing Treasurer-General Zweli Mkhize said in a report presented to the party's national conference in Johannesburg. Costs included last year's local government election campaign, conferences, legal fees, and a higher wage bill.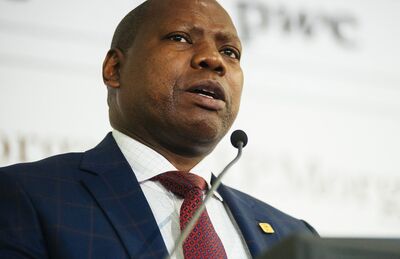 "The funding of ANC operations and political activities continues to be a challenge," Mkhize said. "The cost of managing the organization is high and interventions are needed to bring the cost down."
 The 105-year-old party's financial difficulties coincide with a drop in its support, mainly due to President Jacob Zuma's immersion in a succession of scandals. It lost control of three of the country's biggest cities to opposition coalitions in last year's vote. The ANC will need additional funding with elections due in 2019 as it seeks to hold onto the majority it's enjoyed since the end of apartheid in 1994.
 In its past financial year, the ANC received about 65 percent of its income from donors, 10 percent from members' fees and levies and 17 percent from grants dispersed by the Independent Electoral Commission. The party has backed proposals currently before parliament to increase state funding for political parties, a change Mkhize said was needed to ensure they remained independent.
Central London
Mkhize, who was replaced by Paul Mashatile as ANC treasurer at the conference, urged his successor to curtail hiring. The ANC employs 339 people, up from 234 nine years ago. It spent 159.6 million Rand on salaries in the year through March, which accounted for 31 percent of its total costs.
Mkhize's report shows that the ANC owns about 40 properties, with a book value of 309 million Rand. It plans to refurbish its former head office in Penton Street in central London, turning the ground floor into a museum to preserve the history of its struggle against white- minority rule and the upper floors into apartments that will be leased out or sold.
By :  Sam Mkokeli and Michael Cohen/Bloomberg Politics