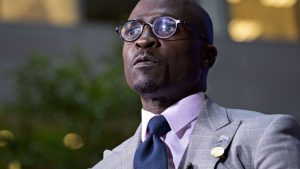 During his mid-term budget speech, Malusi Gigaba said there is an R40 billion gap in the country's revenue. Government's failure to halt corruption, tax dodgers and of course the President's over expenditure will now influence the pockets of taxpayers.
President Zuma on Monday instructed Minister of Finance, Malusi Gigaba, to cut down on spending and find ways to fill the R40 billion gap.
How Can Gigaba Make JZ's Wish Come True?
This would equate to cuts in expenditure amounting to about R25 billion as well as revenue-enhancing measures amounting to about R15 billion, including where appropriate, tax measures, the presidency said in a statement.
BusinessDay reports that Treasury has confirmed that these amounts were over and above the R15 billion in tax measures and R31 billion in spending cuts for the 2018-19 fiscal year already included in former finance minister Pravin Gordhan's budget in February.
This meaning that government is looking to implement a total of R30 billion in tax hikes and more than R50 billion of spending cuts in 2018 – just to help cover the shortfall. Other avenues to draw in more revenue also include hiking VAT, selling state assets or cutting down the number of departments.
In its announcement he Presidency also said that the presidential fiscal committee, led by Gigaba and the Treasury, must develop a phased implementation plan for fee-free higher education.
Areas Facing Financial Cuts:
Social grant payment reductions
Reduction of RDP home rollouts
Freezing government wages
Halving military budget
Have Tax Hikes Previously Delivered Expected Revenue Increases?
No. Tax hikes in the last two years have failed to deliver any expected revenue increases. 2015/16 failed to raise the predicted R18 billion, just as 2016/17 failed to earn the R28 billion it was forecast.
[Source: Business Tech]