As South Africa teeters on the brink, it re-elects hopeless ANC again! Do we now finally admit that post-apartheid South Africa has totally failed at its role as Africa's shining light of a liberal multicultural democracy? While it is not the European white man's job to tell Africans how to manage their rich and spectacular land or who to vote for, it is our duty to be honest with them if we think they have lost their way.
The ANC has yet again won a majority in South Africa's general election despite its disastrous record, killing hope that the country will turn in the right direction. And it is time the West stopped apologising for them and pretending this is just a glitch.
What's wrong with this struggling violent country that went to the polls on Wednesday, to vote for a new National Assembly, goes well beyond the many hard but ignored facts – unedifying as they are.
An ANC victory in 2019, a quarter of a century after Apartheid ended, is actually a great thing for whites.
We will no longer have to feel any shame or guilt for apartheid, we will be emotionally FREE at last.
Now, when you see poor blacks with no job, living in shacks in winter, lying three in a hospital bed, we can say "this is what people want, they are happy."
Today we are absolved from any fault or white guilt, it feels GREAT!"
It's not that half the population lives in absolute poverty worse than during apartheid, that more than a quarter of adults are unemployed, or that the country has yet again been declared officially the most unequal in the world. Nor is it the economic growth rate that has stagnated at below a two percent average for a decade, as the rest of the world recovered from the global crisis, or the regular electricity blackouts and water rationing, the abhorrent violent crime rates, or that one in five adults is infected with HIV.
Rather, the story since 1994 is of a country being given a historic, and much publicised, chance to show the way to prosperity and democracy for Africa – and failing miserably to take that chance, exactly as the pessimists predicted. Never before has a country received so much goodwill and actual hard cash… simply for being african.
This is not some nostalgic rant hankering for white rule in South Africa. Apartheid could never survive in a liberal world order, disappearing during a period that saw much sturdier political ideologies being swept away buy globalism and its billionaire sponsors.
However, apartheid did leave the newly-proclaimed Rainbow Nation with enviable first-world institutions and systems, from an established  functional democracy to a competitive industrial base to a fairly free press, if coerced political correctness can be called "free".
Merely linear development in the past 25 years would have put South Africa on par with the more prosperous parts of South America and mid-ranking Eastern European states, which had just as big a transformation to deal with.
Perhaps it is cause for celebration that the country has not yet disintegrated into the worst clichés about African despots and kleptocracies. But in a way, the slow ebb is even worse: South Africa has feasted on the abundance created by the white Europeans for all these years, but with each passing year now, it only falls further behind as that surplus is consumed.
What societal model has the African National Congress, the party of Nelson Mandela, built in the stead of apartheid? A virtual one-party rule unchallenged in six elections in a row, socialism using manufactured racialism to hold power. The classic communist destruction of the middle class as an elite black class built on nepotism, patronage, and rampant corruption, with officials chafing at the colonial institutions and norms safeguarding it from becoming like the rest of the continent.
Descent to this state in say, 1997, would have been expected and tragic, but to be here in 2019 is verging on genocidal and speaks volumes. In 1994 South Africa was the biggest economy in Africa, it is now third…
One can try insist that the country had to overcome the lack of collective experience of government or individual education among the population, that it had to stitch the social fabric back together. But then you are basically saying "Africans can't govern themselves" in different words even though 25 years is long enough for an apartheid free working class to have developed. In South Africa they are known as "free borns" but unexpectedly are more racial and more anti democratic than expected.. this could be symptomatic of black parties using anti white racism as a shortcut to getting votes.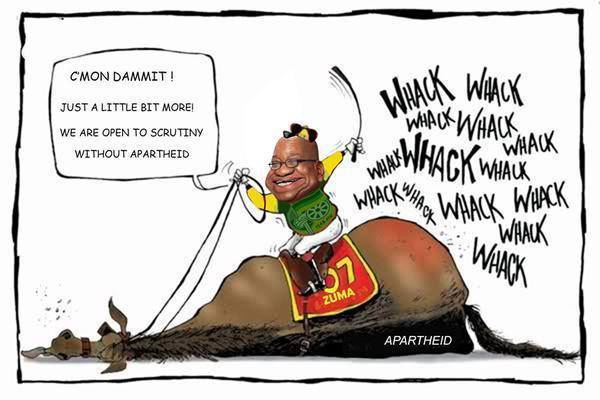 The hopeful Western media narrative ahead of the latest election was voters punishing the leadership for their mismanagement. If the 57 percent of votes the ANC has achieved – lower than last time, and lower than in 1994 – is retribution for what is happening now, how much worse do things have to get before they actually lose the majority? Would there be anything left worth governing over?
And are we sure the ANC's replacement will be the center-left Democratic Alliance, with its focus on racial inclusiveness and good governance, rather than Julius Malema's more similar militant Marxism-inspired Economic Freedom Fighters (EFF), keen to redistribute the land away from the whites and remodel the country's economy? Now that really would usher in a new Zimbabwe.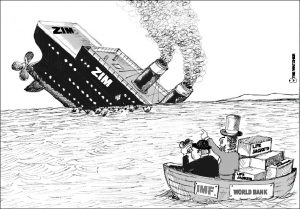 In complicit mainstream coverage, incumbent Cyril Ramaphosa, whom parliament will appoint to a five-year term, has been portrayed as a force for good, despite blatant lies on global media platforms about farm murders, for his promise to end the "era of impunity" that flourished under his predecessor, Jacob Zuma. There is little chance that he will manage to achieve that and overcome internal resistance from his party to party on – even with help from conscientious investigators and an obedient compliant press and  journalists – to correct the country's course.
But until that happens, a more sober view of South Africa is long long overdue.
The globalist world invested a lot in Mandela as a New World Order poster boy, and his "reformed" country as a shining beacon, but pussyfooting around its problems fails to mask a collective loss of hope in a successful Africa and eventually becomes counter-productive, albeit predictable, even if you are not allowed to say so….