The highly anticipated judicial commission of inquiry into state capture — headed by Deputy Chief Justice Raymond Zondo — will kick off on Monday in Parktown, Johannesburg.
Former finance deputy minister Mcebisi Jonas and ANC MP Vytjie Mentor are among the first witnesses who have been called to testify at the inquiry.
The commission will investigate claims that the politically connected Gupta family offered Cabinet positions to Jonas and Mentor, and knew about key ministerial appointments before they were announced. Among other allegations, the commission will investigate whether former president Jacob Zuma and board members of state-owned enterprises illegally awarded tenders to benefit the Guptas.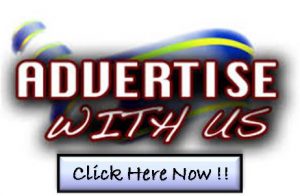 In 2016, Jonas alleged that in October 2015 the Guptas had offered him a promotion and a bribe of R600-million, two months before then-finance minister Nhlanhla Nene was sacked. Jonas said he declined both offers. Gupta brother Ajay denied — under oath — that he had offered Jonas the promotion and money. Ajay however, did not deny that a meeting with Jonas took place at his family's Saxonwold compound, nor that there actually was an attempt to bribe Jonas. Ajay only said "it wasn't me". Jonas's tenure at treasury ended in 2017 when was fired by Zuma.
Mentor alleges she was flown from Cape Town to the Gupta compound where she was offered the position of minister of public enterprises. In this position, Mentor would have overseen all state-owned entities where the Guptas have been accused of having looted from government. Mentor alleges she declined the offer.
Other witnesses set to testify during the inquiry include Willie Mathebula, a veteran treasury staffer, government communications deputy director general Phumla Williams and former Government Communication and Information System chief executive Themba Maseko.
Earlier this year, Zuma was ordered by the Pretoria high court to establish the inquiry into state capture as per recommendations made by former public protector Thuli Madonsela in her 2016 State of Capture report.
---
Looking for a affordable Medical Aid or Hospital Plan, just click here Medical Aid or just send your Name, surname, age and email address to 082 738 5586
---
Zondo was selected to head the commission by Chief Justice Mogoeng Mogoeng in January 2018.
Although Zuma is implicated in state capture allegations, in his announcement of the inquiry, he emphasised that the accusations were of "paramount importance" and that "the commission must seek to uncover not just the conduct of some, but of all those who may have rendered our state or parts thereof vulnerable to control by forces other than the public for which government is elected."
In March, Zondo announced the members of the commission which comprises Dr Khotso De Wee, Vincent Maleka SC, Terence Nombembe, Leah Gcabashe SC, Paul Pretorius SC and Thandi Norman.