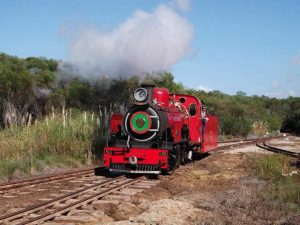 || Tickets are going fast, be sure to book here: https://www.appleexpresstrain.co.za/ ||
(Update: All three launch day (26 December 2017) trips are now SOLD OUT. Hurry to get your tickets now!)
Progress is possible. As a United Nelson Mandela Bay, we have already achieved a lot together… and there is still a long way to go. We are ready to keep making progress.
I am delighted to announce that the revived and much loved 2-foot Narrow Gauge Steam Train, Apple Express Rail, will make its maiden trip at 09:00 on 26 December 2017.
The train and its carriages will once again, after many years, carry paying passengers, between Humewood and the PE Airport; a 19km return trip.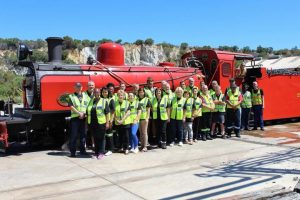 Tickets:
Adults – R75
Under 12 – R50
This revived City heritage asset adds to the Metro's expanding tourism offering, an effort that has been managed by Economic Development, Tourism & Agriculture MMC, Cllr Andrew Whitfield.
Long-term plans see the route expanding beyond the City's borders.
Well done and thank you to all the men and women who worked endlessly to get the locomotive and all supporting equipment operational.
One City One Future.
Athol