Shadowy Fascist Far Left Wing gangs have allegedly tricked Facebook into removing Rapport Cartoonist and social commentator Jerm's Facebook page with 60k followers, according to Jerm (Real name Jeremy Nel). Renaldo Gouws is apparently the next target for these anti free speech, black supremacist extremists who use bots heavily and are probably funded by George Soros and the Muslim Brotherhood, like similar groups throughout Western nations.
According to Jerm himself, in an interview with Rapport newspaper, where he is a cartoonist, fanatical far left/black supremacist social media extremists who are anti Free Speech, have tricked Facebook into closing down his Facebook page, after they malevolently and deliberately reported everything that he posted and shared to Facebook.
This comes after Helen Zille recently tweeted an old Jerm cartoon, which the far left racebaiters immediately declared racist, although clearly its not. It is in fact fair social commentary and factual. It is yet another manufactured outrage by the Leftists which find willing ears on the left wing social media platforms, thereby creating a biased environment.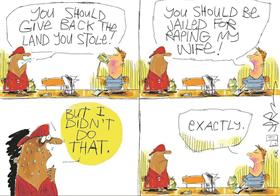 Jerm who had 60,000 followers on Facebook, says he will appeal Facebook's decision to close his Facebook page but has no idea how long it will take, taking into account that Facebook does not directly communicate with the public at all. They make biased arbitrary decisions it seems, based on the pressure they receive from extreme Left radical organized gangs, which have been militarized and funded by globalist oligarchs like George Soros, NGOs and the likes of Muslim Brotherhood, to remove anyone who has a narrative other than their globalist multiculti one. In other words, classic fascists.
Nell also says that the online gangs have long targeted him and that their next target is Renaldo Gouws. He points to the fact that Facebook pages of groups like the EFF and Black First Land First are not being taken down, despite obvious obscene racist posts by them directed against whites. All whites in South Africa are isolated and targeted by these groups and they are doing it openly. There is definitely an organized, well funded far left effort on social media to silence certain voices, and clearly liberal platforms like Facebook, Twitter and Youtube welcomes them.
Helen Zille for instance, found that at least 649,000 of her followers on Twitter were fake "bots", that are automated fake accounts controlled by organized left wing groups. Nell also says a larger conspiracy is at play because some of the bots shadowing Helen Zille were linked to the Facebook pages and groups that reported him and got him removed from Facebook. Rapport has contact Facebook's Africa office and were told someone from their communications division will contact Rapport, but they never did. No surprise there then. Please share.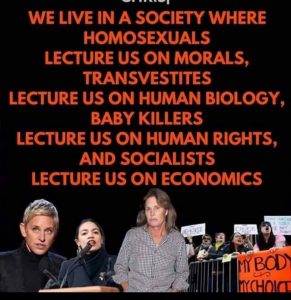 See also: Antifa Declares November 4 "The Day When They Will Behead All White People"
---