A police pilot landed his SAP helicopter in a parking area in Queenstown, after which he walked into a KFC fast-food outlet and bought his "chicken and sauce" and then flew off again.
Although the SAP is investigating the incident, political analysts believe that this incident is part of the corruption in the country that  the ANC president promised to eradicate.
The occurrence where a pilot could no longer cope to resist the Colonel's secret recipe, that it literally stopped a helicopter at a shopping mall's parking lot, infuriated residents.
"It was not an official police test flight or for any police work," said Bill Harington, "just so that the police pilot could land, cut off the blades and walk just 30m to the fast-food outlet for about 30m. So, not to investigate any crime scene, but to stand in line for a quick take-away – and a portion gravy with it. "
To Harington's surprise, the pilot took his food package, paid for it, walked back to the helicopter and fled away.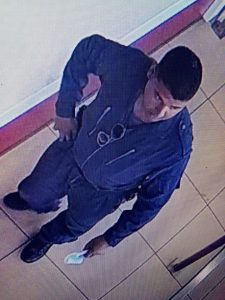 He said it was worrying that the pilot probably did not have permission to land on a busy parking lot with loads of cars and people right around. "He endangered his own life and all around him as well."
Harington says that's unknown where the pilot came from or where he was heading. "Can one simply accept that our taxpayers have to finance trained police pilots to waste fuel, time and we must pay them to use unlawfully state property to quickly buy a take away?"
Capt. Police spokesperson Namhla Mdleleni says she can not comment on incidents that have not been filed. "The residents must file a complaint with the police on Queenstown so that we can investigate whether a crime has been committed."
---