Police urgently sent an unknown drug for forensic testing, after 14 young adults and teenagers residing in Pretoria had to be rushed to hospital after they had consumed an unknown herbal mix known as, puff or blazing.
It came after the incident where three teenagers from Pretoria West had to be rushed to hospital on Monday afternoon, still dressed in their school uniform after smoking the unknown substance.
BestCare spokesperson Xander Loubser confirmed the incident saying that the three teenagers were in a serious condition and were treated for symptoms such as attacks, psychosis, nausea, vomiting and hallucinations.
All three teenagers were stabilized and transported to the Eugene Marais Hospital for further medical care.
In a video taken, one can see how one of the pupils, with a drip in his arm, fought hard with one of the paramedics. It can also be heard that the boy denies that he has smoked something. However, on the scene where the boy was found, the first aid officers picked up a suspicious parcel of with residue of an unknown substance similar to dagga.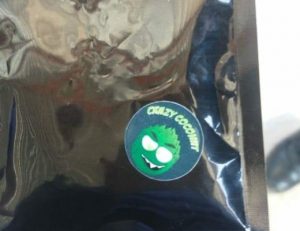 Capt. Augustina Selepe, spokesperson for the South African Police Service, said the unknown substance was packed in a black bag. The substance is similar to marijuana (dagga), Selepe said.
"SAPS urgently sent the substance to an SAPS forensic laboratory for testing. Police have now launched an investigation awaiting forensic results."
The drug looks similar to marijuana and is sold in attractive packages similar to condom packaging. This drug is is known on the street as Huff, Blazing, Fun Bubblegum, Tutti Frutti and Crazy Coconut.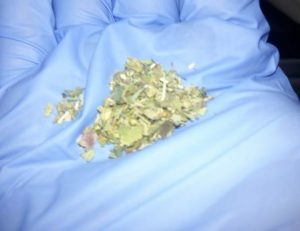 The drug is rolled into a zol (cigarette), similar to marijuana, and then smoked.
The police are asking parents to warn their children about the dangers of using unknown substances.
One biggest concerns is that the drug is allegedly sold in the tobacco stores and at liquor stores over the counter.
The police also encouraged parents to remove suspicious parcels in their children's possession and to report the case to the police.
The following whatsup voice note was sent by one of the paramedics who was present as some of the scenes.  The voice note is in Afrikaans and confirms all the information above, including that some of users of this drug died.
Elizaan de Koker
---