In a reply to a Parliamentary Question it has been revealed that 2,027 guns were stolen from South African Police Service (SAPS) armouries in the last four years.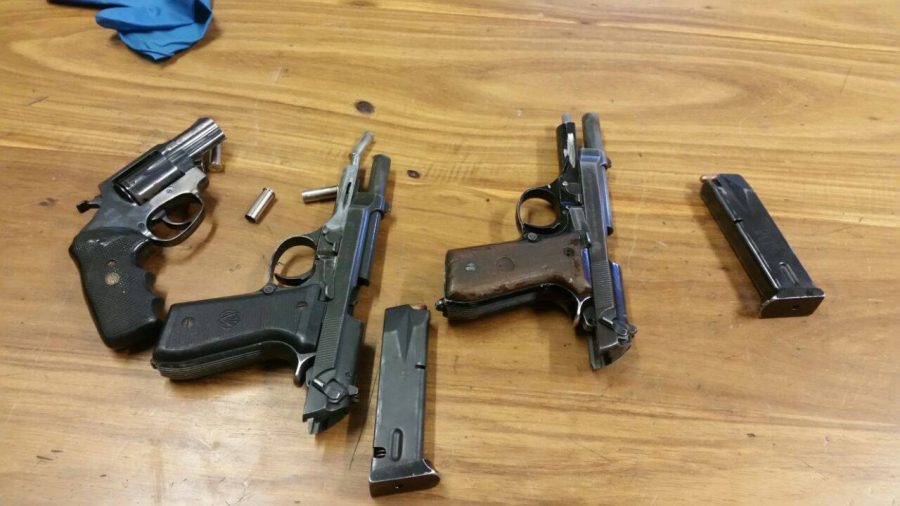 Dianne Kohler Barnard, DA Shadow Deputy Minister of Police, likened the theft to the SAPS "fuelling the illegal arms trade".
She said: "Thousands of SAPS firearms have been stolen over the past 20 years, and are out there in the hands of criminals shooting at the police, and at you and me."
According to the figures given – 602 guns were stolen in 2014/15, 630 in 2015/16, 537 in 2016/17 and 248 in the last seven months.
This high number goes beyond "missing" guns and negligence, and is linked rather to high levels of corruptions and criminality within the SAPS, she said.
The DA says SAPS must introduce a system of accountability for its members and, amongst other recommendations, make them pay for lost firearms, and dismiss repeat offenders.
"4000 Beretta pistols cost around R18 million, and that sort of order is made regularly to replace the thousands of firearms disappearing from the SAPS armouries," said Kohler Barnard.
 The DA will be conducting oversight visits to SAPS armouries to pose crucial questions on security arrangements.
She said the "utterly unacceptable" situation makes a mockery of the fight against crime, especially in a country where "gun violence continues to be one of the country's top categories of crime"; and weakens the public's trust in the police who are meant to keep South Africans safe.
SAPS has recently stepped up its operations targeting illegal firearms, ahead of the festive season… and yesterday announced that 225 illegal firearms had been seized across KwaZulu-Natal in the past week.
The firearms that were seized by police included AK47 rifles, shotguns, homemade firearms, 303 rifles, pistols and revolvers. A total of 1289 rounds of ammunition of various calibres, was also recovered during these operations, said SAPS.
The KZN Acting Provincial Commissioner, Major General Bheki Langa said: "These weapons kill many of our citizens and are used in many crimes across the province including for the killing of rivals in various sectors of our communities."
By:  SAPeople