Nelson Mandela's great-grandson, Mayibuye Mandela, says he will vote for BLF provincially and the ANC nationally. His motivation is the BLF's approach to South Africa's future and their shared dislike of white people.
Mayibuye Mandela, Nelson Mandela's great-grandson, told the media that he will be putting his 'X' next to the Black First Land First party at provincial level and the ANC at national level. Mayibuye will be casting his vote in the Western Cape rather than in his great-grandfather's hometown of Mvezo in the Eastern Cape.
"The reason I wanted to vote in Cape Town is not because I abandoned the Eastern Cape, but it was due to AbaThembu king being incarcerated. He was incarcerated politically.
The Presidency has confirmed that Ramaphosa is considering the request to pardon AbaThembu King Buyelekhaya Dalindyebo. Mayibuye's reasoning for voting for the BLF is the party's ideology and because he doesn't like white people.
"I will vote [for] Andile Mngxitama [the leader of the BLF] provincially and the ANC nationally. I like Mngixitama's ideology because I am a black consciousness man. I don't like white people. Everything that he says, I agree with him, because it should be black first, land first."
TimesLIVE reported that when asked if his dislike of white people doesn't go against what Mandela stood for (the rainbow nation), Mayibuye replied: "My great-grandfather said the struggle was not finished, so we must continue with it, and that he was passing the baton onto us. He was just camouflaging things [by using the idea of a rainbow nation]." Mayibuye has always been a supporter of the AbaThembu people.
-briefly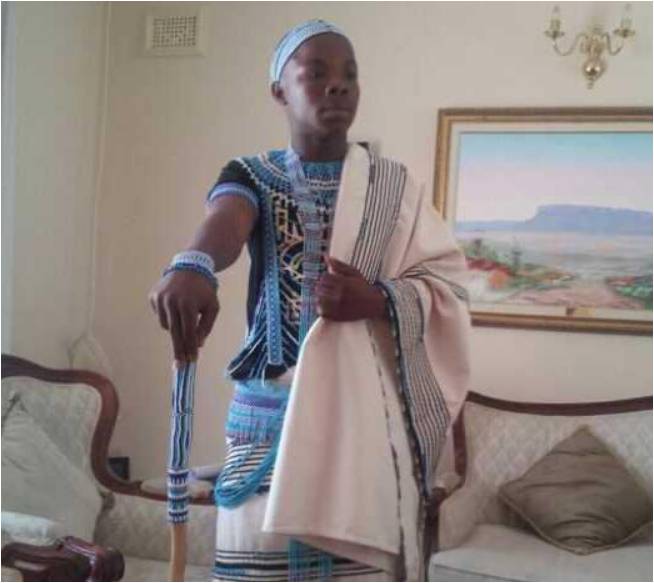 Nelson Mandela's great-grandson, Mayibuye Mandela
---
This news release does not necessarily reflect the opinion of SA-news.
---
---
Free signup to our Dating Service …just click Dating Service now !!
---
Would you like to advertise on this very popular website ?? Just drop me an e-mail at [email protected], and I will tell you how !!
---
Free Insurance and MVV (Motor Vehicle Accident Insurance) Quotations and Funeral Plans Online …. Just send "Home" or "Auto" or "Life" or "Funeral" or "MVV" and your Full Name, Age and Cell Number to: [email protected], or SMS / WhatsAPP the word with your full name, age and email address to: 082 738 5586, or just go to www.MedSure.co.za , enter the appropriate form and we'll call you.
---