QUEBEC has become the first Canadian province to institute a burka ban.
Quebec has become the first Canadian province to implement a burka ban despite Trudeau's protest
The bill will prevent women from wearing the religious face covering while working in public services, or when they appear in-person to use a service.
However Canadian Prime Minister Justin Trudeau is unhappy with the bill, saying it could interfere with citizens' rights.
Bill 62 was passed in the national assembly of the French-speaking Canadian province earlier this week.
Quebec Premier Philipp Couillard said the ban was a matter of openness and safety
"We are in a free and democratic society. You speak to me, I should see your face, and you should see mine. It's as simple as that."The law has also been discussed in terms of religious neutrality.Quebec Justice Minister Stéphanie Vallée, repeated the point that people's faces should be uncovered for "communication reasons, identification reasons and security reasons."
Philippe Couillard said the ban was an issue of security.
She said the bill would establish the "neutrality of the state".She added that the bill does not only target religious symbols as it would also apply to masked protesters, for example.She said: "We're talking about having the face uncovered. It's not what is covering the face."However, Justin Trudeau has indicated that although he respects Quebec officials' ability to create their own laws, he is not personally in favour of the ban.
These countries have BANNED the burka
Several European countries have banned full-face veils since France's controversial law in 2011
 1.  **  Switzerland: The region of Ticino voted in favour of a ban on the burka in a referendum.

2.  **  France:  Became the first country in Europe to ban the burka in 2011, with a penalty fine of 50 Euros.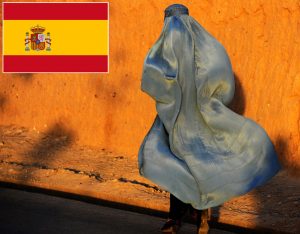 3.  **  Spain:  Ban in Barcelona and some other towns in the region of Catelonia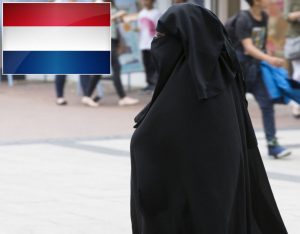 4.  **  Netherlands:  In 2016, Dutch MP's backed a ban in public places, schools and hospitals and public transport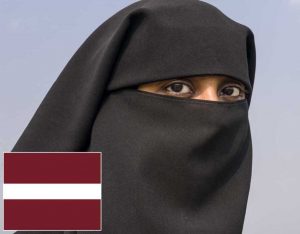 5.  **  Latvia:  Full ban on Islamic face coverings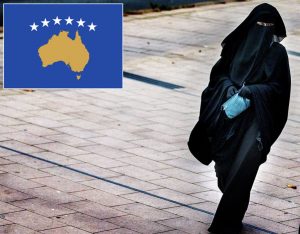 6.  **  Kosova:  Banned in schools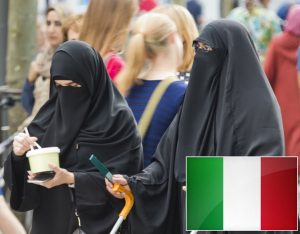 7.  **  Italy:  Islamic face coverings banned in schools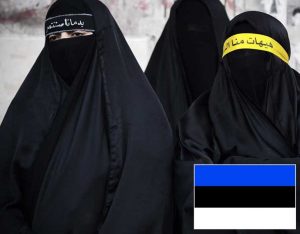 9.  **  Eastonia:  Ministry of Justice preparing ban burka or niqab in public spaces, such as state offices, schools and hospitals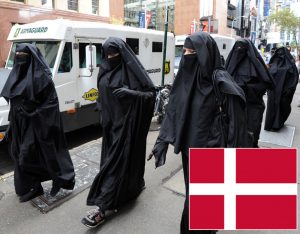 10. **  Denmark:  Judges banned from wearing religious symbols including crucifixes and head scarves, in court.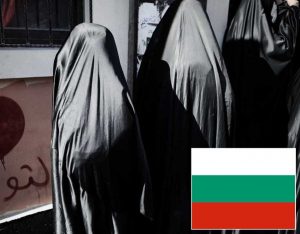 11.  **  Bulgaria:  In 2016, a legal ban on face covering Islamic clothing was adopted by Bulgarian parliament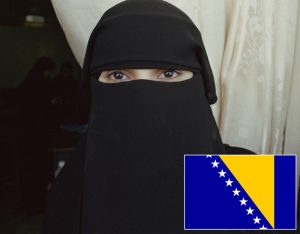 12.  **  Bosnia and Herzogovina:  Prosecutors, lawyers and others employed in judicial institutions cannot wear the hijab to work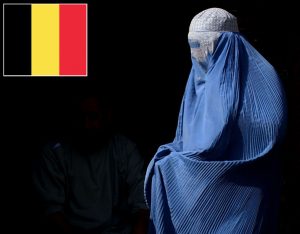 13.  **  Belguim:  Became second country to ban the burka in 2011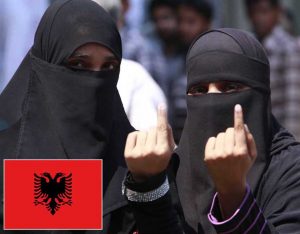 14.  **  Albania:  Albania has introduced draft legislation to ban the hijab in public schools
He said: "I will continue to work to ensure that all Canadians are protected by the charter while respecting the choices that different parliamentarians can make at different levels.
"Yet here at the federal level, we stand up for the rights of all Canadians."
The federal government is not empowered to interfere with provincial laws.
The bill has been strongly criticised by Muslim groups who say it deliberately targets and stigmatises Muslim women who wear veils as a symbol of their faith.
The rights group's executive director Ihsaan Gardee said: "By tabling this discriminatory legislation, the Quebec government is advancing a dangerous political agenda on the backs of minorities."There are also concerns that the ban will make it difficult for Muslims to travel, as transport could count as a public service.France became the first European country to officially ban the full-face veil in 2010, while its laws on religious neutrality, like Quebec's bill, ban religious symbols including the burka, hijab and niqab in schools and public service jobs.Switzerland also announced last week it will hold a referendum on the ban after 100,000 citizens signed a petition calling for the change.
By Rebecca Pennington/Express-UK