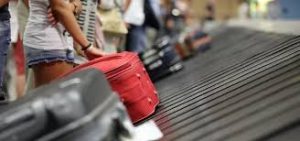 Bags are Packed and I'm Ready To Go… as the song goes…
I collected my UK Spouse Visa today I can now start my new life as a working Citizen with a Home and Wife…
I have very mixed feelings…
I saw people at the application centre tearing open their document packages to see their passports…
and then whole families breaking into shouts of joy and dancing …
and I felt their joy…
and then I saw behind the counter three large crates filled with document packages waiting for their owners who from today will be ex-South Africans …
and my joy turned to sadness at what this loss represented for our poor country…
I felt guilty when I handed our car guard his money and saw the envy in his eyes…
He knew where I had just come from…
He knew from my smile I was successful…
And he knew he had no chance…
I felt proud letting all the Family and Friends know…
They have all been so supportive and we couldn't have done it without them…
I felt humbled when I told Liz and she burst into tears…
She has worked so hard and been a rock in a stormy sea…
I had to get it for her sake…
I feel scared at starting a new life in a Foreign Country…
I don't know how I will adapt to the weather…
But at least it is safe for us and I will not be discriminated against…
When I board that plane to my new life I will leave wondering if I will ever see my family and friends again…
Will I ever sense and smell Africa again…
If I ever come back would it all have changed…
For better or worse…
My departing views on SA?
I believe the outlook has got worse…
The ANC is fiddling and Rome is almost burnt to the ground…
They are so busy looking inwards at trying to save the party, promote unity and capture the voters for 2019 that they are completely ignoring our only savior which is outside investment which will create Business and employment.
Indeed by following their Socialist NDP agenda and making wild promises, they are diminishing the chances of that happening…
Do they fully realize what they have done by promising land expropriation without compensation?…
They may realize that it may never happen and will face years of court rulings and discussion among those who understand…
But because it is purely black against white they have raised the Racial tensions to a new level…
But what about their millions of uneducated disillusioned and poor voters who believe what they have said and have been fed the "Whites Stole Our Land" rhetoric since they were born??…
When they come to get their "free" land in mass land grabs how is the ANC going to control that????
Free Education???
What happens when every child of school going age demands their free education because UBaba said so?
The schools will be burnt to the ground…
Or our country will go bankrupt…
Cyril Ramaphosa by giving in and spouting the populist socialist rhetoric has sown the seeds of revolution that he may not be able to control…
I pray I am proved totally wrong……
Merry Christmas and a Cool Yule to one and all…
By:  M.E./Uncaptured SA