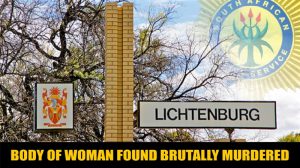 2 Nov 2017, Lichtenburg: An elderly woman (73) was found brutally murdered in her home on Thursday morning in Lichtenburg, North West Province. Her husband and neighbours made the gruesome discovery.
Police Spokesperson, Sergeant Kelebogile Moleko said it seems as if the thug/s were waiting for the 73-year old woman to return home between 10:00 and 11:00.
"The couple usually left a house key behind the door when they left home. It is suspected that the suspect got the key and gained access to the house, "she said.
According to Moleko, the woman was stabbed several times with a sharp object. Two cell phones are missing from the house.
Police are investigating cases of murder and burglary. No arrests have as yet been made.
Searchsa