A farm attack took place on 14 April 2019, in Ngodwana, Mpumalanga province. A victim was surprised just after midnight by six intruders, at least two of which were armed.
The victim was tied up and demands were made for firearms and cash. The man managed to free himself during the attack, raised the alarm and called for help, causing the attackers to flee on foot.
There have been no arrests made and there is no other information available at this stage.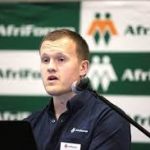 -The incident was tweeted by Ian Cameron
---
This news release does not necessarily reflect the opinion of SA-news.
---
Free Insurance and MVV (Motor Vehicle Accident Insurance) Quotations and Funeral Plans Online …. Just send "Home" or "Auto" or "Life" or "Funeral" or "MVV" and your Full Name, Age and Cell Number to: info@medsure.co.za, or SMS / WhatsAPP the word with your full name, age and email address to: 062 30 30 314, or just go to www.MedSure.co.za , enter the appropriate form and we'll call you.
---
Free signup to our Dating Service …just click Dating Service now !!
---
Would you like to advertise on this very popular website ?? Just drop me an e-mail at tersia@v.co.za, and I will tell you how !!
---