Ireland seems to be one of the few countries that have wised up to the scam and lies would be 3rd world asylum seekers come up with in order to falsely attain asylum. It seems claimants from African countries have been taking advantage of the West's lack of knowledge or naivety about Africa.
A quick look at the reasons given in applications seems to indicate Africans are seeking asylum from Africa itself and its customs and traditions. It also exposes a well organised community intent on abusing the system and spreading these loopholes and opportunities for profit, in other words, human trafficking.
An analysis of old claims from those seeking protection who have been processed under the accelerated procedure and who have been found not to be in need of protection illustrate a significant number of common grounds such as:
Many cite fears of persecution from a secret cult as the basis of their claims.  Other reasons for seeking asylum which were cited include:
Fear of local tribal customs as the first born son of a royal family;
Fear of village elders arising from requirement to replace grandmother as head of the village;
Successor to be king after father's death;
Heir to father's throne;
Treated as a domestic servant by his mother's friends;
Sacrifice of first born child;
Fears persecution as he lost money which belonged to his boss
Fear that a former employer may kill her and place body parts around his house;
Fear of persecution for failing to bring home the bodies of deceased family members killed in a fire;
Male members of tribe carry out ritual sacrifices of children.
Destruction and Concealment of Identity and Travel Documents
Section 11B of the Refugee Act 1996 requires the RAC and the RAT, as the case may be to have regard to a broad range of criteria in assessing the credibility of an application. These include:
accounts of identity documents including loss and destruction,
travel history to the State,
failure to seek protection in the first safe country
For instance, some 88% of the 1,174 Nigerian nationals without documents stated to ORAC that they travelled by air at some stage in their journey. Large numbers of other nationals are also arriving without travel documents but indicate to ORAC that they travelled by air: Romania 40%; DR Congo 100%; Ukraine 42%; Moldova  33%.
It is almost impossible, for instance, for Nigerians to travel to Europe by air without such documents. There are no direct scheduled air flights between Ireland and Nigeria. The inescapable conclusion is that destruction and concealment of travel documents is a central feature of a well developed trafficking strategy.
A series of joint operations between the GNIB and the UK authorities have thrown up cases of flagrant and often simultaneous abuse of national immigration law. These include individuals intercepted at airports in Belfast and Dublin carrying forged passports/travel documents and persons found to have multiple identities. Several non-nationals were also discovered to have current and previous asylum applications in the United Kingdom and Ireland again in some cases using multiple identities to pursue multiple asylum claims.
While Ireland seems to have wised up a while ago, it is unclear how many other western nations have changed their policy, but given recent events it seems many countries are keen to take in refugees to the extent of actively encouraging it and even bragging about it.
USA certainly seems happy to accept any African "excuse", see: Why is America taking BLACK refugees from South Africa but NOT Whites? While the majority of Africa no longer lives in the tribal context, white Africans (South Africans) certainly  do not. Even though being a white farmer in South Africa is the most dangerous occupation in the world, South Africa is still listed on the UNHCR safe country list. Could this be because South Africa has been turned into a refugee destination with millions flooding in from Africa, so you can hardly allow refugees to go to a "unsafe" country… whether it is or not is obviously besides the point.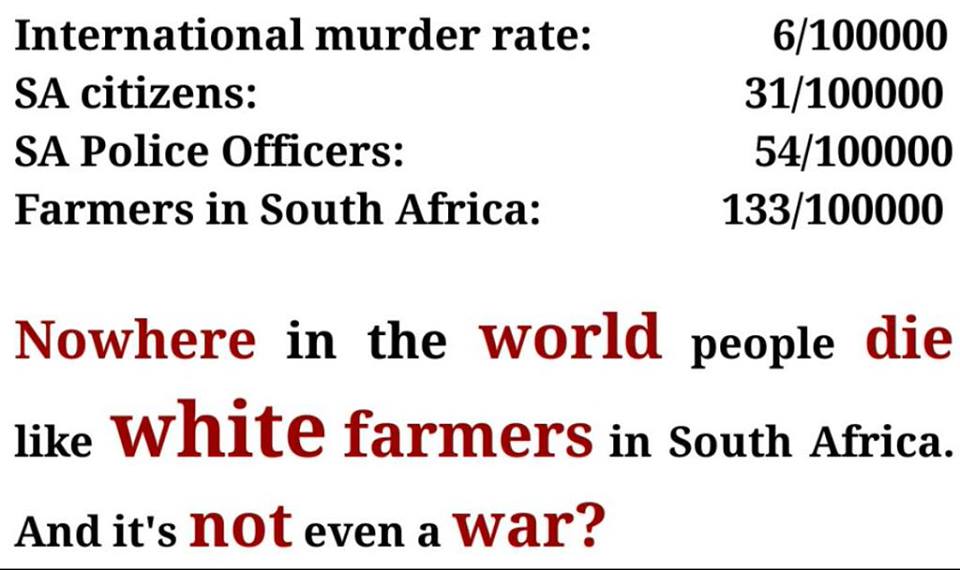 As a result of all this, Ireland updated its procedures quite a while ago and instituted an accelerated decision making process for claimants from certain countries due to the high incidence of abuse. Sadly many legitimate cases are rejected because of these criminal nefarious economic migrants.
Prioritised Applications
Under the State's refugee laws, the Minister can designate particular countries and particular categories of asylum applications for prioritised treatment. Grounds for doing so include the nationality of the applicant and the likelihood that the applications are well founded and considerations of public policy.
In the case of Nigeria which has a very high failure rate and a very high application rate, these grounds justify prioritising examination of asylum claims.
Contrary to ill-informed commentary, Nigeria has not been designated a "safe country", YET South Africa has!
It is a country with a proven record internationally of unjustified applications for asylum status, as is evidenced by the enormous international rejection rate.
Other countries have been designated as safe countries in accordance with the statutory criteria.
Most asylum applications (more than 90%) are found not to meet the criteria for refugee protection.
By way of illustration, since January 2005, prioritised asylum claims from nationals of Nigeria, Romania, Bulgaria, Croatia and South Africa (representing 46% of all applications) have been processed in accelerated procedures by the independent determination bodies (Refugee Applications Commissioner and Refugee Appeals Tribunal).
Detailed analysis of the accelerated process has shown that:
Of the 365 decisions issued so far by ORAC, some 359 have been refused.
Of the 136 decisions issued by the RAT, some 134 have upheld the earlier decision of the ORAC that the applicant is NOT a refugee.
Asylum applications from Nigeria, although not designated as a safe country of origin, are prioritised since December 2003 on the basis that Nigeria has for a number of years been the highest source country for asylum applications representing some 37 % of our caseload in 2004 and some 41% in 2005 to date. Giving priority to the largest part of the asylum caseload makes sense while at the same time ensuring that other cases are also processed as expeditiously as possible.
Reporting Requirements
The accelerated procedure includes the use of dedicated accommodation centres and a requirement for residents in these centres to report daily to Reception and Integration Agency staff.
Some 33% of asylum seekers are not complying with this daily reporting requirement. Broken down by nationality this represents 31% of Nigerian nationals; 58% of Romania nationals; 25% of Croatian nationals and 33% of nationals from South Africa.
The accelerated procedure also requires failed asylum applicants to report regularly to the Garda National Immigration Bureau.
46% of those who have failed the asylum process and who are seeking leave to remain in the State have not complied with their daily signing requirement which is broken down as follows: Nigerians 40%; Romanians 91%; Croatians  75%;  South Africans 50%.
---
Read also: The new Black Slave Trade: human trafficking in refugees and asylum seekers is big business!
---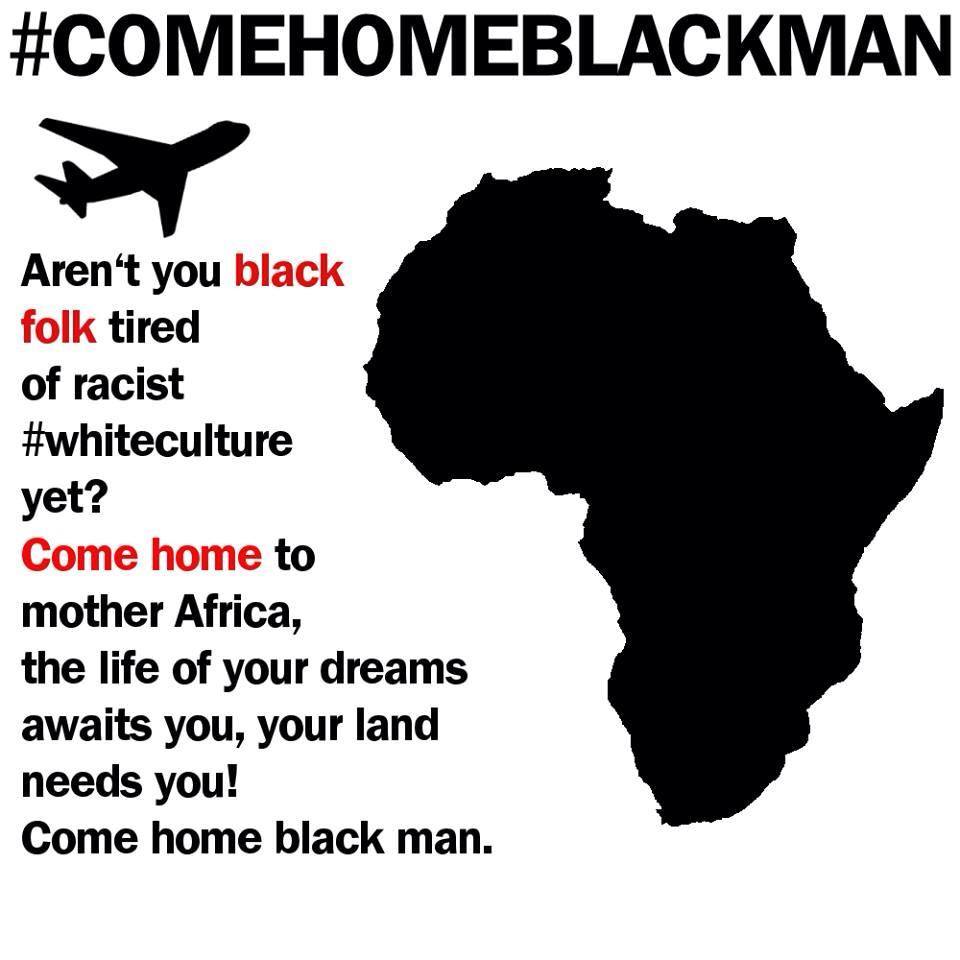 ---