SANDF members stand and watch as around 600 people per day cross into South Africa  from Swaziland. Many apparently get SA grants.
Between the borders of SA and Swaziland the  Department of Agriculture has men permanently posted  to guard the border due to fact that the fence is  cut and thieves drive stolen vehicles through that area daily .  Information passed to us, discloses that the SANDF soldiers is apparently not paroling the fence because they are to  busy chatting up the ladies crossing the border illegally from Swaziland.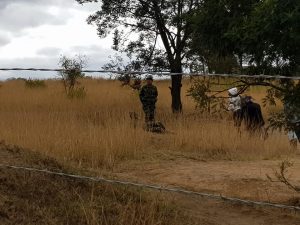 Below you can observe a video that was acquired and see for yourself how the illegal immigrants crosses the border.
This report does not necessarily reflects the opinion of SA-news.
---