Former national director of public prosecutions (NDPP) Shaun Abrahams will be taking time out after being stripped of his position at the helm of the National Prosecuting Authority (NPA) by the Constitutional Court.
On Monday, the Constitutional court ruled that the termination of Abrahams's predecessor — Mxolisi Nxasana, whose tenure as NDPP ended in May 2015 — was unconstitutional, thus removing Abrahams from his position.
President Cyril Ramaphosa was instructed by the court to appoint a new NDPP within 90 days of its order. On Tuesday, Ramaphosa appointed deputy NDPP Silas Ramaite as acting NDPP.
Abrahams — in his capacity as NDPP — appealed the December 2017 ruling by the Pretoria high court which would have seen him vacate his position in favour of Nxasana. The appeal was heard by the Constitutional Court in February.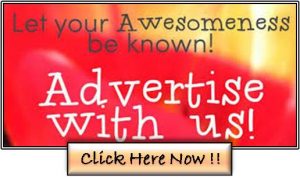 In a message to his colleagues on Wednesday afternoon, Abrahams thanked those closest to him for the opportunity to head South Africa's prosecutorial body.
"It was a tremendous honour and privilege for me to serve in the NPA in excess of 23 years, especially as the head of this all important institution over the last three years and seven weeks, albeit during the most volatile political period since the dawn of our young democracy. I am glad that I was at the helm at the time," Abrahams said.
Abrahams said he would be taking this time to spend with his family, who he said have seen very little of him since taking up the position of NDPP. "I thank my family, along with close friends and colleagues, for their continuous support, prayers and well wishes," he said.
"It will be remiss of me not to thank the hardworking members of the NPA for their commitment to delivering justice to our citizenry during an extremely difficult financial and political period. As a career prosecutor I more than anyone understood their challenges."
Abrahams described himself as "a prosecutor at heart", saying he would miss the work and his colleagues at the NPA.
---
Looking for a affordable Medical Aid or Hospital Plan
,
just click here
Medical Aid
or just send your Name, surname, age and email address to
082 738 5586
---
"At this stage, I don't know what the future holds, but I will not be lost to the legal fraternity. I look forward to serving society and the country going forward in a capacity in which I could meaningfully and impactfully contribute," he wrote.
In June 2014 — following internal conflict within the senior leadership of the NPA — Zuma took a decision to institute a commission of inquiry into Nxasana's fitness to hold office and informed him that he would be suspended pending the outcome of the inquiry.
In February 2015, a commission of inquiry was formally appointed. However, a settlement was eventually reached between Zuma and Nxasana and the latter left the NPA, accepting a R17.3-million settlement.
In December 2017, the high court ordered Nxasana to pay back the R17.3-million paid to him, while Abrahams was ordered to vacate his office. President Cyril Ramaphosa, who was Zuma's deputy at the time, was ordered to appoint a new NDPP.
Abrahams's appeal had stalled this process and it was revealed in June this year that Ramaphosa was waiting for the court's judgment on Abrahams before making a decision.
"I wish the acting NDPP and the future NDPP, along with the leadership of the NPA all the very best for the future," Abrahams added.