A suspected robber has been critically injured after he was shot by a homeowner in northern KwaZulu-Natal. ER24 spokesperson Annine Siddall said in a statement on Saturday that the man, believed to be 18 years old, is in a critical condition after it was believed he had been shot by a homeowner in Acaciavale in Ladysmith on Friday night.
She said: "At approximately 9 pm, ER24 and other emergency services arrived at the scene, (where) they found the man with a gunshot wound to his jaw."
Siddall said he had been treated by the paramedics and transported to the Ladysmith Provincial Hospital by other emergency services.
Local authorities, she said, had been on the scene for further investigations.
Last month, Reaction Unit South Africa (RUSA) said that eight armed suspects had forced entry into a home in Verulam on Wednesday, opening fire on a neighbor during the onslaught.
They said in a statement at the time that the suspects had pointed their firearms at a domestic worker before assaulting her and ransacking the home.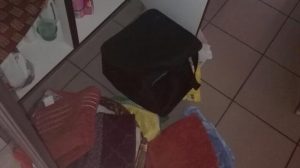 The Mercury