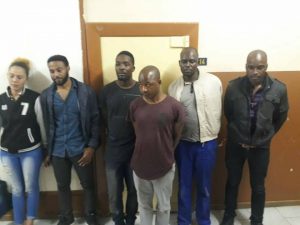 The lightning-quick actions of the members of the Namibian Police's Serious Crime Division have led to the arrest of the multinational gang of armed robbers less than twelve hours after a daring robbery at the Westlane shopping centre in Windhoek in broad daylight shocked the nation.
Deputy Commissioner Edwin Kanguatjivi of the Public Relations Division confirmed the arrest of the three armed robbers and three more people who are suspected of aiding and abetting the gunmen. One member of the gang shot at a cash-in-transit guard while perpetrating the violent crime. He said most of the gang members are from outside the borders of Namibia.
"Three of the suspected robbers are from South Africa, one is from Zimbabwe but the nationalities of the other two still have to be determined."
Deputy Commissioner Kanguatjivi said that during the arrest officers also confiscated two vehicles. One is registered in Botswana while the other is registered in Gauteng in South Africa.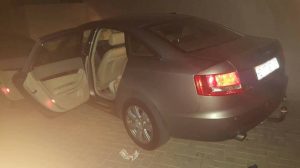 "Detectives also found large amounts of cash in the possession of the gang. They managed to recover more than N$334 000 and U$4 500 from the gang.
One woman and five men were arrested during Monday night with information and cooperation received from the Windhoek community," he added.
The Inspector General of the Police, Lieutenant General Sebastian Ndeitunga, conveyed the congratulations of Geingob to all involved in solving the crime. The general also congratulated the people under his command with the swift actions that led to the arrest of the multinational gang of thugs.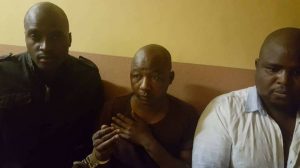 "Congratulations to you all. This is an achievement and victory that came as a result of collective efforts by all of the units within Nampol. It is also my single honour and pleasure to convey to you all, a congratulatory message from the President of our Republic for a job well done," Ndeitunga said.
At this stage one of the men (with the beard on the left in the picture) and the woman are suspected to have aided and abetted the robbers, while the man on the far right of the group photo is suspected to have driven the silver Toyota Etios in which the robbers fled from the scene of the daring robbery.