President Jacob Zuma has announced the appointment of the Divisional Commissioner for Protection and Security Services General Khehla John Sitole as the new National Police Commissioner… a man who has worked his way up through the ranks of the South African Police Services (SAPS).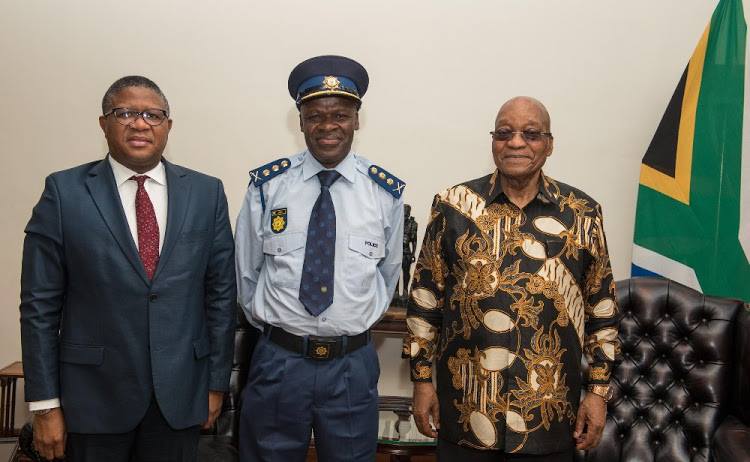 Sitole has risen from Student Constable in 1986 to National Commissioner in 2017, with many saying he deserves this position as he's worked for it.
The Minister of Police, Fikile Mbalula, congratulated the newly appointed National Police Commissioner; and will introduce him to the media at a briefing tomorrow (Thursday) afternoon at the SAPS Academy in Tshwane.
Anti-crime advocate Yusuf Abramjee said: "Good luck to the new national police Commissioner, Lt.Gen Khehla John Sitole. It's a pity the National Development Plan was not followed in appointing a new police boss. Nevertheless, we wish him well."
DA Shadow Minister of Police, Zakhele Mbhele, said: "We do not believe that General Sithole is the best candidate to turn the SAPS around into a professional and effective police service to tackle and reduce crime… While we acknowledge that General Sithole is an improvement from his predecessor because he is an experienced and senior career officer, we are not convinced that he has the backbone to resist political pressure on the SAPS because it was during his tenure as Divisional Commissioner of Protection and Security Services that the former AU Chairperson, Dr Nkosazana Dlamini-Zuma, was granted use of the Presidential Protection Service without merit or grounds.
"Thus we are concerned that he is not the best candidate to "firewall" SAPS from political interference and if the President says 'jump', he will say 'how high'.
"We are also disappointed that rather than following a transparent and credible appointment process in line with the recommendations of the National Development Plan, the President has sprung this decision on us."
 President Zuma with the newly appointed National Police Commissioner General Khehla John Sitole, following his appointment today, 22 November 2017
 Contrasting views on the new National Police Commissioner.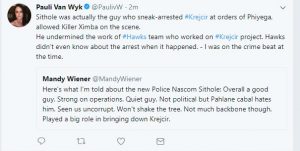 Toto Moses Mokoteli‏ @totomoses
National Police Commissioner, He rightfully deserves it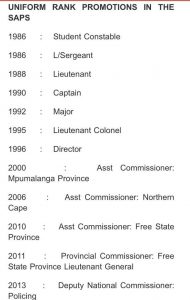 National Police Commissioner , He rightfully deserves it
@SAPoliceService @SAgovnews We congratulate General Khehla John Sitole on being appointed our new National Police Commissioner. We are delighted to see a Commissioner that has come through the ranks of the #SAPS. From Constable to Commissioner. That's what we wanted! Salute
SA People