Right across the globe western countries are beginning to hit back at Muslim extremists. Not only politically like in Europe, but also increasingly military.
South Africa, with the ANC government themselves coming from a terrorist background, is keeping a low profile. Even joining the Brics-grouping and allowing thousands of Pakistani and Chinese immigrant illegally, the ANC is not so stupid to openly admit their involvement in Muslim training camps, risking a clampdown by irate western nations on the country.
Front National knows of at least, but probably five, Islamic training camps within our borders. In true terrorist style, businesses are used as fronts for these training camps at Zakariyya Park in Lenasia, a farm near Port Elizabeth and a site in Kwazulu-Natal. This is comfirmed by an NIA report from January 2010, highlighting the Iranian Intelligence Services. The documents were leaked from the State Security Agency in 2010.
The documents had details about the media in South Africa, nuclear technology, the mining industry and the armaments industry. Seven years down the line, citizens of South Africa can now look at ANN7, the Guptas, the Arms Deal, the nuclear deal involving the Zuma family.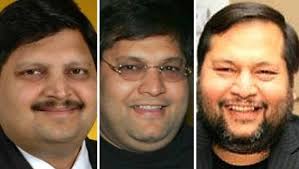 Some of the front companies named were a religious organisation in Cape Town, a publishing company in Cape Town, a Persian carpet shop in Cape Town, a Persian carpet importer, two news agencies, a broadcasting agency and a guest house in Rosebank, Joburg.
As far as training camps went, in Zakariyya Park, Lenasia, there is allegedly regular training for South African Muslim students and foreigners for a possible jihad against US aggression in the Middle East.
On a farm in Port Elizabeth there are many Pakistanis attending training sessions, and a man who is known to have links with the Taliban in Afghanistan runs training in KwaZulu-Natal.
Since then many cases (albeit ignored by the media and rarely available on the internet) have surfaced – usually from foreign agencies:
• Samantha Lewthwaite was the widow of Germaine Lindsay, one of the four terrorists responsible for the 7/7 bombings in London. She was wanted by Interpol and the Kenyan authorities for links to al-Qaeda and her alleged role in planning a grenade attack on a bar in Mombasa in 2012. Between 2008 and 2010, she lived and worked in South Africa using a false South African passport.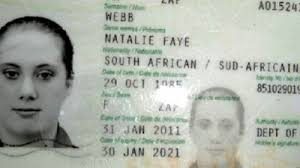 • Fake South African passports have been found in the possession of other al-Qaeda members. When Fazul Abdullah Mohammed, leader of al-Qaeda's East African branch was killed in Somalia in 2011, he was carrying a South African passport. During the same period, boxes of authentic South African passports were discovered in a raid in the UK.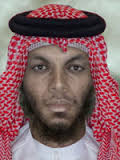 • There have been numerous reports of al-Qaeda and al-Shabaab members travelling through South Africa and these cases raise concerns about the country being used as a thoroughfare and safe haven for extremists to hide out or plan operations. Ibrahim Tantouche and Henry Okah, for example, lived in the country for many years.
• Henry Okah, the alleged leader of the Movement for the Emancipation of the Niger Delta, lived on and off in South Africa from 2003 and reportedly coordinated attacks in Nigeria from South Africa. In 2010, he was arrested in Johannesburg and convicted three years later on 13 charges of terrorism.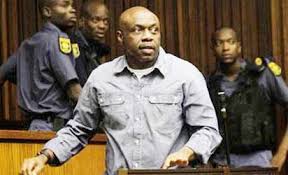 • In 2007, cousins Farhad and Junaid Dockrat were put on the US Treasury department's sanctions list for allegedly financing and facilitating South Africans travelling to Afghanistan to train with al-Qaeda.
• In 2007 Nazier Desai and cleric Ahmed Sadek Desai were accused, respectively, of running and financing a training camp outside Port Elizabeth.
• In February 2015 the United States Security Council released eleven names of known al-Qaeda and ISIS terrorists from Iraq and Syria hiding in South Africa. They requested the help of the SA government in tracing the terrorists. As far as Front National can establish none of these terrorists have been accosted by the South African security forces:
– Norwegian Anders Cameroon Ostensvig Dale, who has allegedly received training in the manufacture of bomb-belts, improvised explosives devices and car bombs.
– French-born Emilie Konig, a former activist of the Forsane Alizza organisation. She was believed to be part of an al-Qaeda cell and fighting alongside her husband in Syria.
Prof H Solomon, a senior professor at the University of Free State's political studies department, alleges that when Osama bin Laden was killed, documents penned by him were found in his Abottabad compound authorising operations to be conducted in South Africa because it was an "open country".
Solomon said the country's high corruption levels and ease at which passports and identity documents could be obtained were motivating factors.
With a global war threat becoming more evident as western countries prepare to clamp down on extremist Muslim groups, South Africa's low-key profile is increasingly exposed.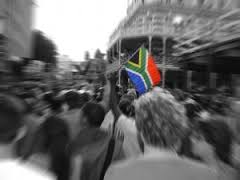 But, what the heck! it is just one more of the multicultural political parties' follies. It is not worth pursuing in Parliament by the DA, EFF or FF+. It is easier to walk with a placard on Church Square than to ask tough questions.
Source: Hannes Engelbrecht
---