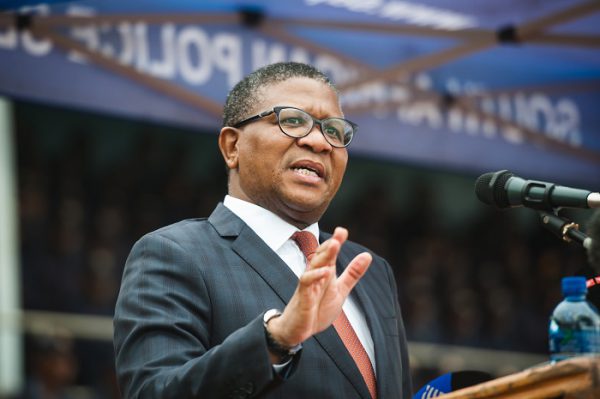 The minister has been accused of being 'captured' after declaring his support for the former African Union chairperson.
Police Minister Fikile Mbalula has come forth to publicly declare his support for ANC presidential candidate Nkosazana Dlamini-Zuma.
The minister took to social media to back the former African Union chairperson for the position of both the ANC and the national presidency, much to the dismay of several South Africans.
"Dr. Nkosazana Dlamini Zuma will be ANC president, first female president. Brace yourselves. angina mona angina nzondo ngiyayidumisa I Anc [I am not jealous, I have no hate, I am praising the ANC]," Mbalula said.
Thus far, four of the nine provinces have nominated Dlamini-Zuma for party president. She beat out Deputy President Cyril Ramaphosa for votes in KwaZulu-Natal, Mpumalanga, Free State and North West.
The minister went on to say that Dlamini-Zuma is "incorruptible" and "the choice of our mothers".
"We all know why you guys are so bent on having NDZ be president. You wanna protect JZ and the whole GUPTA clan. You are captured!" said one Twitter user.
"We had enough of Zuma's," said another.
Many people expressed their exasperation with the ANC due to "corruption", instead opting to support other parties such as the Democratic Alliance (DA) and Economic Freedom Fighters (EFF).
Others partially agreed with Mbalula, saying Dlamini-Zuma would be the president of the ANC, but not South Africa.
Here are some of the reactions on Twitter that challenged the minister's statement.
By: Yasmeen Osman/Citizen