Julius Malema may be the loud and prominent leader of the EFF, but his private life is kept, well, private. However, it recently came to light Juju and his wife joined an elite club, something that is contradictory to his 'man for the working class' reputation.
To many EFF members, it may come as a surprise that their 'commander-in-chief', Julius Malema, is part of a very exclusive club in Sandton, Johannesburg. Malema built a reputation as the man who cares for the working class and the poor, who doesn't condone the indulgence of wealthy politicians. The EFF leader and Mrs Mantwa Matlala Malema, his lovely wife, have joined the Inanda Club, according to a report by The South African.
The Inanda club is a luxury facility that only lets in the famous and rich. For the most part, Malema has succeeded in keeping his private life out of the spotlight, but Sunday Times revealed that he and his wife joined the exclusive country club recently.
The club offers members time away from prying eyes with private bars, dining-rooms reserved form members only and outdoor seating areas with amazing views.
Members of the club can enjoy hunts that are led by horseback as well as regular polo games. Other perks include visits to 'sister clubs' that are located across the globe in countries such as America and the UK.
There are also private tennis courts, swimming pools and gyms at the club – for those who like to keep in shape in style.
Briefly noticed that South Africans have heard the news, and took to social media to call the EFF leader a hypocrite.
@AlfredENewmanOO
He is a facist …. and fascists have to have a "leader" !!!? This is such a betrayal of his socialist principles !!! I suggest all EFF members demand EFF pay for them to be members …. The EFF principle is "we are all the same" after all !!!?
@SABananaRep
The duplicity of #Malema. Can't find anything more colonial, mink and manure set than the #InandaClub. How he berates but has this burning passion to be part of. Yatching. Next #RandClub.
@PieterMTB001
I'm sure there are some white monopoly capitalists that are memebers of that club. @Julius_S_Malema hypocrite.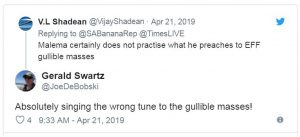 -briefly
Here are some photos of the new 'hang-out' spot for Mr & Mrs Juju:-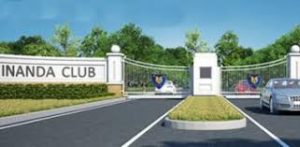 ---
Free
Insurance and MVV (Motor Vehicle Accident Insurance)
Quotations
and Funeral Plans Online …. Just send "Home" or "Auto" or "Life" or "Funeral" or "MVV" and your Full Name, Age and Cell Number to:
info@medsure.co.za
, or SMS / WhatsAPP the word with your
full name
,
age
and
email address
to:
062 30 30 314
, or just go to
www.MedSure.co.za
, enter the appropriate form and
we'll call you
.
---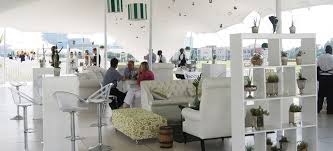 ---
Free signup to our Dating Service
…
just click
Dating Service
now !!
---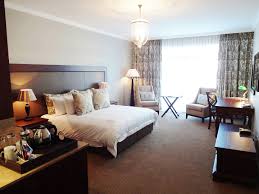 ---
This news release does not necessarily reflect the opinion of SA-news.
---
Would you like to advertise on this very popular website ?? Just drop me an e-mail at tersia@v.co.za, and I will tell you how !!
---