In unpacking Maimane's recent ill-fated Zambia trip it becomes clear there is a lot the mainstream media is not divulging and certainly not discussing. Indeed, even the mainstream media in Southern Africa are indulging in fake news and are only interested in anything anti Zuma and anti Gupta, which is a handy straw man…
One only has to look at his critical statements about other Southern African leaders, like Mugabe recently, to see what machinations are at work.
It is not surprising that characters like George Soros have found it convenient to financially support such a group of shameful surrogates of the Western Establishment who are grouped under the banner of the Southern African Partnership for Democracy (SAPDC) formed last year in South Africa.
Maimane is the chairperson of this group and is deputised by Nevers Mumba, president of the opposition Movement for Multiparty Democracy and who was the vice president of Zambia between 2003 and 2004.
Eight opposition parties: Lesotho's All Basotho Convention, Namibia's Rally for Democracy, Zimbabwe's Movement for Democratic Change, South Africa's DA, Tanzania's Civic United Front, Zambia's Movement for Multiparty Democracy, Angola's Convergencia Ampla de Salvacao de Angola-Coigacao Eleitoral and Swaziland's United Democratic Movement form the group.
Zimbabwe's Tsvangirai and Mozambique's Manuel Fernades are some of the directors of the group. Conscious of the machinations of erstwhile colonisers' attempt to roll back the map of liberation and install pliable regimes, Southern Africa former liberation movements which that are governing parties in their respective countries resolved to coalesce under the banner of Former Liberation Movements of Southern Africa (FLMSA), whose ideals and vision are at variance with those of the SAPDC.
Maimane is aware of the existence of the FLMSA who recently met in Angola and his insistence in going to Zambia has exposed his lack of maturity and understanding of international relations. If he thought that his Zambian misadventure was to project him to his handlers as an emerging major political player, the opposite is actually what happened.
The trip exposed him as a charlatan always at hand to do the bidding for white colonial interests. Everyone is aware that after the independence of Zambia and Zimbabwe, the majority of whites migrated to South Africa which remained the bastion of white colonial hegemony. It is these ill-gotten privileges that Maimane is seeking to protect.
In short, this misadventure to Zambia has exposed Maimane as nothing but a black face with a white mask willing to sell his soul for a case of whisky. Judas would be green with envy!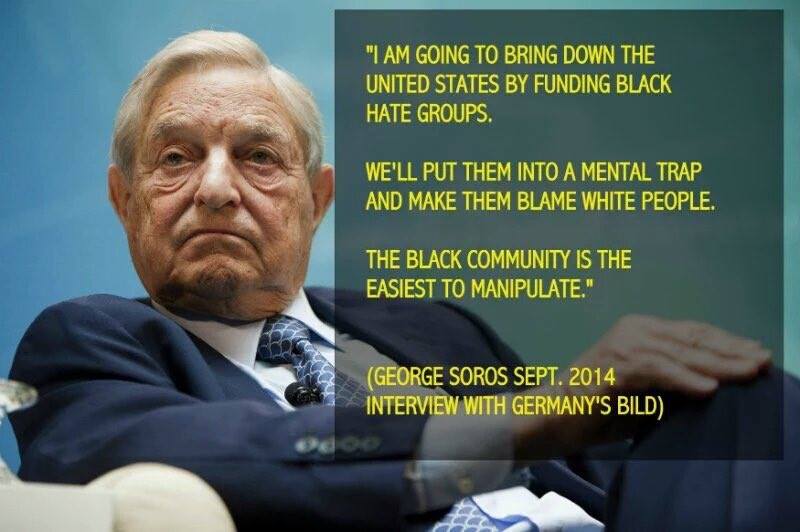 This story undeservedly got scant publicity from most regional media outlets. This is the story about Mmusi Maimane , leader of South Africa's opposition Democratic Alliance (DA) being barred from entering Zambia by authorities north of Zambezi River.According to DA spokesperson Phumzile van Dame, Maimane's mission to Zambia was to lend support to the incarcerated opposition leader Hakainde Hichilema of the United Party for National Development (UPND), who is facing treason charges emanating from his failure to give way to the presidential motorcade and in the process endangering the life of the head of state.
Much to the chagrin of Maimane's supporters, the DA leader was humiliated at Kenneth Kaunda International Airport where he was told in no uncertain terms that he was an undesirable element.
There are three issues that can be learnt from this misadventure by a trigger-happy white establishment poodle in the mould of Maimane. First, attempts by some pseudo-analysts to interpret Zambia's decision to bar Maimane as manifestations of a dictatorship are not only false but smack of serious lack of respect for the country's sovereignty and territorial integrity.
It is the prerogative of a governing authority to screen or bar any visitors coming into its territory especially visitors that are deemed to be adversarial to that country's national interests.
Prior to his visit, the DA leader had issued a statement to the effect that he wanted to mobilise regional support for Hichilema's release. Surely, even a nincompoop would know that such a reckless statement is prejudicial and undermines the judicial prudence of a sovereign nation.
The second lesson learnt from Maimane's misadventure is that tomfoolery is not the preserve of the vagabonds but also prevalent within the medulla oblongata of those harbouring dreams of running a country.
No matter how one imagines himself powerful or influential, it is the height of madness for one to expect a red carpet welcome from a country that he has derided its right to manage its own internal affairs.
Maimane's attempt to enter Zambia must be viewed as a provocative act bordering on a condescending attitude towards a fellow black governed nation. His attitude typifies that of his white masters who not so long ago straddled the African soil and started parcelling out land believing that the inhabitants there were half-humans in desperate need of enlightenment.
The DA leader's attempt to enter Zambia despite reservations by authorities there must be condemned by all well- meaning Africans who simply want to mind their own business without political interference from those white stooges bearing the burden of rekindling their master's bygone privileges.
The third lesson that can be learnt from Maimane's "over-indulgence" is that cross-border political solidarity of opposition political parties especially those viewed as surrogates for neo-imperialists is still an anathema within the region. Many are aware that is not propaganda that those who once colonised Africa have never completely disentangled themselves from the continent.
In fact, their interests in economically controlling the region have in recent years heightened judging by the number of "pseudo-democratic" institutions that have sprouted and are directly aiding opposition political parties.
Conscious of this truism, what then could have motivated Maimane to go to Zambia when it was obvious that his was a mission impossible? Why on earth would a leader of an opposition political party in a neighbouring country undertake such a visit without prior intelligence of the anticipated reception by the host country?
It is highly unlikely that Maimane was not aware of the hostile reception awaiting him at Kenneth Kaunda International Airport. If he was aware as any normal human being would, why then did he proceed to travel to Zambia?
 The answers are simple. In his political drunken stupor and his imagined political stardom sought to show his handlers that he was indeed doing their bidding by attempting to create and cement a network of white surrogate leaders within the region.
Given that Maimane had earlier been advised by the Zambian Consulate in South Africa to postpone his visit, his insistence on travelling to that that country can only be interpreted as an act of provocation meant to create international political hullabaloo in the vain hope that such an act may lessen Hichilema's legal woes.
Maimane must be delusional in thinking that he could just gatecrash his way into Zambia and create the same chaos he routinely indulges in South Africa where a president's decision to fire a Cabinet minister can be contested in courts. Zambia is not South Africa, and South Africa is not Zambia.
A simple background check would surely have informed Maimane and his bunch of shameful "house niggers" that theirs was a mission impracticable given the ideological standing of Zambian leader Edgar Lungu and his attitude towards neo-liberal charlatans.
President Lungu is a conservative politician with a huge dose of pan-African tendencies imbued with the nationalistic verve that inspired founding fathers like Kenneth Kaunda to fight for independence.
Lungu's presidency represents the continuation of pro-poor and pro-majority policies fashioned along nationalistic sentiments aimed at addressing the disparities between the rich and the poor.
As a businessman, Hichilema's guiding philosophy sharply differs with that of President Lungu. He is in the same mould with Maimane who believes that there is something magical about the white man's ways of doing things. His neo-liberal pro-West credentials are legendary.
Hakainde Hichilema, Morgan Tsvangirai, Raila Odinga and Mmusi Maimaine represent a post-liberation leadership that has risen and riden on a wave on a nonchalant attitude towards nationalist ideals that inspired thousands to rise against colonialism.
Lovemore Ranga Mataire – Herald
---
See Also: Zille's tweets the biggest headache for Maimane
---