It seems South Africans are not listening to the ANC regime. When an advert offering a job for potential JMPD candidates, required applicants to have a drivers licence, yet at the end of their 18 month training period, none of the successful recruits can handle either a car, or a gun, or traffic, there is a serious disconnect somewhere! What the ANC regime do, and what they say are THREE entirely different things! Yes, three, as everything the ANC says has a double meaning.
Just when you think things can't get any weirder in the ANC and Liberal World Order's flagship MultiCulti "Rainbow Nation", which in reality turned out to be a one sided Africanist kleptocracy, you get a news release that leaves you even more dumbfounded. You will actually have to hold onto your chair for this one, so be pre-warned! As even the liberal commentator Gareth van Onselen once admitted: South Africa is effectively an idiocracy. Even liberals get disillusioned sometimes, yet in order to stay true to their social circle, they steadfastly keep on supporting the multicultural concept of a borderless world devoid of identities.
An idiocracy is a few steps down from a mediocracy, the position SA previously held. Next stop, as Malcom Tucker puts it in The Thick of It, is simply calling it a cluster f**k. Well Gareth, we have reached clusterf*ck level, so you will have to update that article of yours!
The JMPD, (with its almost 100 % black personnel) tasked Senior Superintendent Wayne Minnaar, JMPD spokesperson, to issue a media statement in which he made the following flabbergasting statement:
THIS IS NOT FAKE NEWS! You are more than welcome to cross reference with any other news website.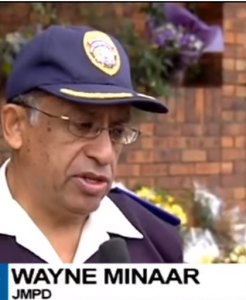 According to Sr. Supt Minnaar more than 1,000 new recruits who have just completed their college training of 18 months, had to be sent back to college, because it was found that they are currently unemployable, because they either can't handle weapons, can't drive, (despite the job advert requiring a valid licence), or they have an intense fear for Johannesburg's busy roadways! (No, we kid you not).
But then the job advert did say you must have a driving licence, it did not say you must be able to drive, so just print ot buy a licence right? That disconnect again. Are you listening yet?
Yes, you might well ask yourself the question why it is that they applied for a position with the JMPD if they fear busy roads. And yes, you might also ask yourself the question why the JMPD could not teach basic firearm skills to trainees in 18 months. It's not as if firing a gun is rocket science. Supt. Minnaar did not say how long the trainees, who have already been earning a salary, have to spend in college for their re-training. Supt Minnaar said there will be individual investigations to clarify what is the problem with each of the trainees.
Apparently not even one of the specific intake passed the training course of 18 months, something that must certainly be some kind of record somewhere. Indeed it seems they still went ahead with the official "passing out" parade, because as we all know, the African Despots love a good party to show off fake medals, and spend loads of taxpayers cash on! A veritable Mad Hatters Tea Party, or is that Mad Hatters Passing Out Parade?
According to Supt Minnaar, the head of the academy will now decide how long the intake's re-training will last. The recruits in question completed their training schedule at the end of last year. However, at the same time 1,085 new JMPD recruits were unveiled at the same ceremonial "pass out parade" on 25 Nov 2019. Traditionally in the Western world, "passing out parade" means to give the recruits or trainees their official pass, and thus far it appears JMPD have only managed to "pass out" 332 new officers in 2017, after hosting two pass out parades in April and November of that year. Shhh… don't tell mainstream media, they seem not to know…
We should all know however, that to the ANC regime, and Africans in general, this civilization thing is all just role play. All just an excuse to give hard earned tax payers money to loyal layabout voters. Zuma himself admitted that corruption is a European thing, meaning that it was a white thing to call corruption bad – in Africa it is a normal part of life. How many times does the ANC have to say "Cadre Deployment" before you realise what they are saying?  In fact, in 2017, a whopping 65,000 people applied for these 1,579 trainee positions in the JMPD. This despite the email address on the job advert not working! There was an insinuation on Twitter that the applicants came "from their own ranks". There's that disconnect again…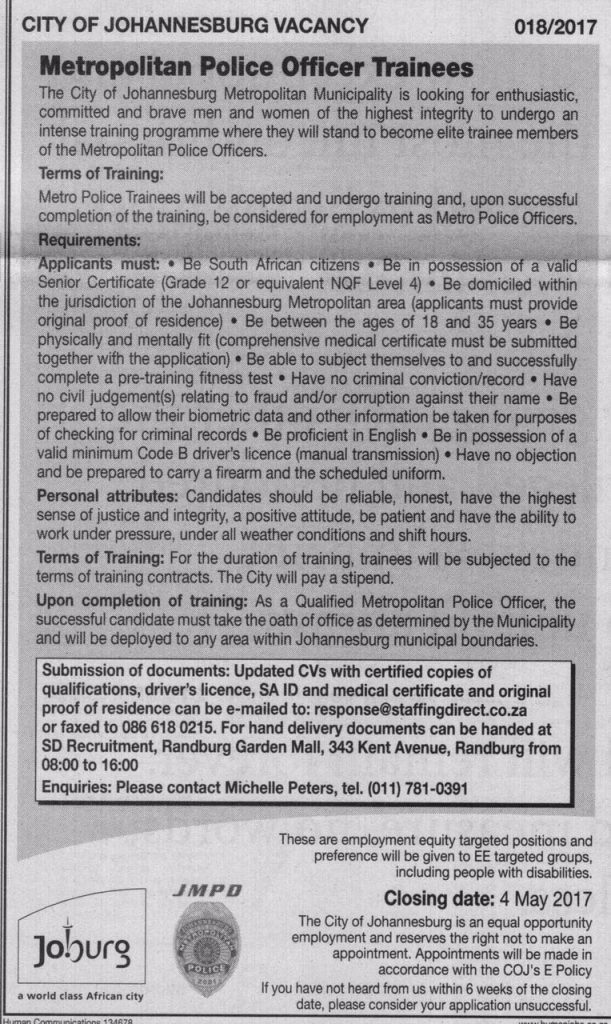 As per the tweet below, the email was not working. David Potter is a DA Councilor and the low response to the tweets makes one question where the 65,000 applicants came from? Did they just import them from the ANC Youth League, or ANC party paid up membership "in good standing", list for the Joburg area?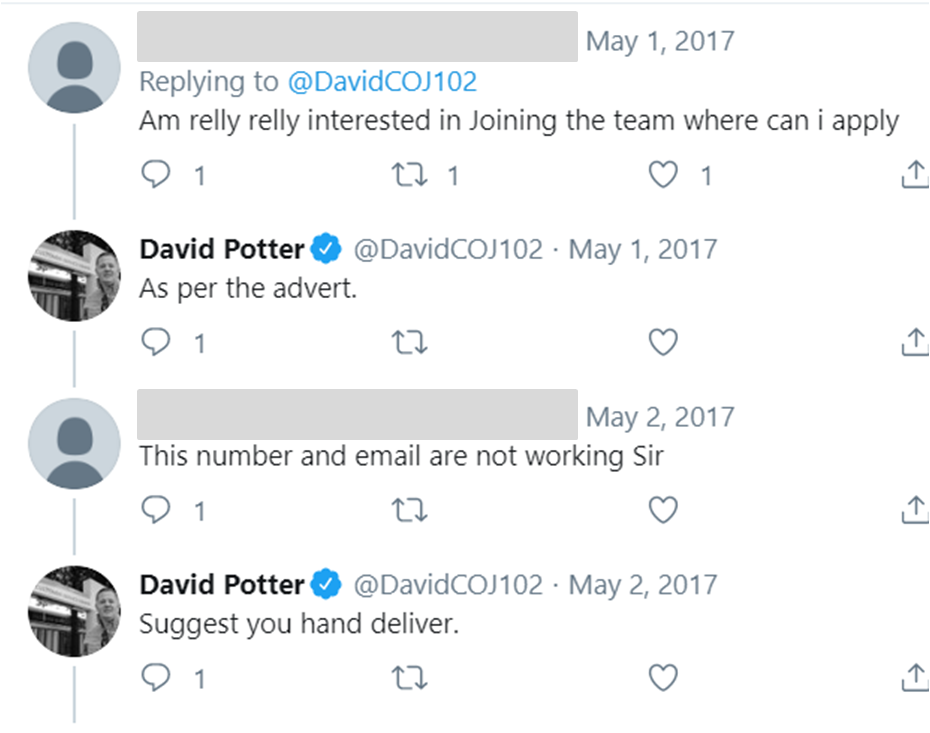 But here is the rub: The DA is firmly involved with this entire process and even bragged about the fake "passing out" parade on their official website! As per this pic, they certainly seem to be taking themselves seriously, even though it is all just roleplaying…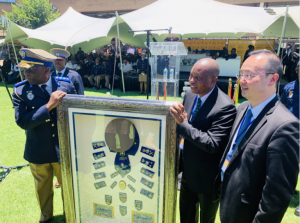 Are you listening yet?
Read also: #Rollingblackouts in SA mos definitely caused by BEE, racial quotas, cadre deployment and outright looting!
---