A violent farm attack took place on 20 May 2019, in Fochville, Westonaria, Gauteng province. At about 05:00, a father (55) and his daughter were attacked by more than eight suspects.
Both victims were very seriously injured during the attack. The female (17) was also brutally raped during the ordeal.
One vehicle, a ford ranger, was also robbed. There is no other information available at this stage.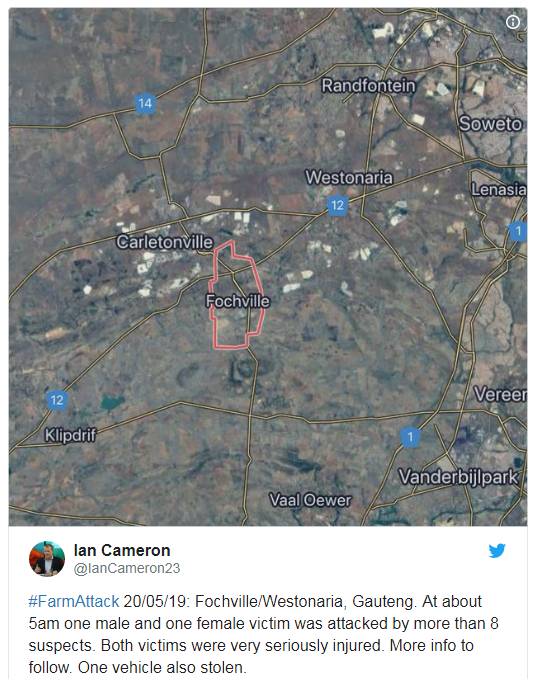 *southafricatoday