#TheAfricanWay A National Council of Provinces Committee meeting in Parliament heard about looting of Harrismith municipality, ended up in small talk with no decision as they ignored the crimes Vusi Tshabalala, the ANC criminal that ran the Maluti-a-Phofung municipality (Harrismith, Qwaqwa and Kestell), into the ground. Seems everyone wants a piece of Ace Magashule's #GangsterState.
Vusi Tshabalala, now sits in the Free State legislature as the chief whip while the matter of the total looting and destruction of the municipality in question, came up yesterday in a sitting of the National Council of Provinces. George Michalakis, a DA MP, said Tshabalala belongs in jail and requested a full forensic audit. Present during the meeting was Skully Nxangisa, the Free State MEC responsible, Blake Fatola, who is the administrator of the failed and ruined municipality, Minister Lindiwe Sisulu and a representative of Sedibeng Water and Eskom.
Mokete Duma, who is the head of Nxangisa's department, that of Co-operative Governance, said that when the administrator took over at the municipality, there were 443 ghost workers on the municipality's paysheet and they had to write off R720 million in debt. The municipality also owes R4,9 Billion to Eskom and tens of millions in litigation debt.
In typical #TheAfricanWay nothing was decided and nothing was resolved. It was a fruitless exercise in nothing at all and one wonders how much it cost the taxpayers to fly all the representatives down to Cape Town. Michalakis said that the Free State MEC Nxangisa won't investigate Tshabalala because they are both ANC and they both sit (can't say serve, as they only sit there and steal together), in the Free State legislature. The ANC majority in the committee then also decided that there would be no forensic investigation and that the committee will rather visit the municipality themselves (more doing nothing, more cost incurred to the taxpayers).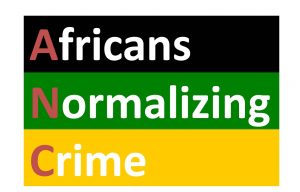 Se also: #GangsterFreeState AG Report Shows Ace Magashule's Legacy Leaves Free State & Bloemfontein Reeling! Bankrupt, Under Administration & Still Wondering What, or Rather, Who, Hit it!
---