Services in yet another ANC run town collapses as water stop flowing in Wolmaransstad. All that remains of this once beautiful Free State town is a filthy dump. It has officially joined the long list of rural municipalities under ANC control where municipal services have ground to a halt. Most parts of Wolmaransstad have been without water for 4 days now and that of course includes schools, businesses, the hospital and the old age home.
Anelle Willemse, who moved to Wolmaransstad 7 years ago and used her pension money to acquire flats which she rents out, spoke to  Netwerk24 about how her her tenants are without water for 5 days now. She says the electricity was also off a while back and the tenants had to throw out meat because it went bad. She also said that in all the years, the refuse at the flats she rents out has never been collected.
Paul van Wyk, who owns an abattoir outside Wolmaransstad, pays up to R1,000 per day to buy water, otherwise he can't operate his business. Martie van der Merwe, who works at the local hospital, says patients can't be washed and toilets can't be flushed there. Water is also needed for the X-ray machines, so that don't work at the moment.
Residents have to buy water from people who have boreholes or at water shops. Don van Zyl, who is a local councilor of the DA, says he has been complaining in the council about the decay of infrastructure and services but he says his complaints are falling on deaf ears. Mr. van Zyl says that water out of the Buisfontein water tower is not enough to provide water to the whole area. The capacity of boreholes are also down, probably from overuse. The local municipality owes Sedibeng Water, the water supplier, R 189 million in arrears!
Van Zyl also says there is just one truck doing electrical maintenance for the whole municipality and one refuse removal truck but there has been no money since Monday for fuel, so the trucks are standing still. Van Zyl confirms that refuse has not been collected for weeks on end and that roads are so run-down and pothole riddled that old people can't even be transported to the hospital, because of the shaking of cars on the roads and doctors are also reluctant to go to the old age home for the same reason.
Velaphi Zikalala, municipal manager, told Netwerk24 that water capacity is not enough at the moment because of more houses being built. Zikalala says the municipality has plans to upgrade water infrastructure but gave no completion dates. He says the second refuse removal truck and the only electrical truck are being repaired. He said nothing about a lack of funds to put in fuel…
ANALYSIS:
Almost daily reports of collapsing municipalities are streaming in, these are especially in rural areas. We have seen how in Harrismith and Potgietersrus, local white community members have jumped in and taken over the water treatment plants themselves. The situation has become so bad that it's an assault of basic human rights all across the rural areas, especially the Free State.
The human right to safe drinking water & sanitation was first recognized by the UN General Assembly and the Human Rights Council as part of binding international law in 2010. (UN, 2010). The human right to sanitation was explicitly recognized as a distinct right by the UN General Assembly in 2015.
The situation won't be "OK" soon either. The ANC continue to use racebaiting as a distraction. The looting won't stop and nothing can be fixed soon. The reason is that the rot under the ANC is just too deep. We have the ANC's cadres too deeply deployed everywhere, state capture by the ANC thieves is just too pervasive, so deep it is in every nook and cranny. Because it's a human rights situation now, it's advisable to join civil rights group Afriforum in very large numbers. Because it's a member based organization, they carry more clout and their voice is stronger the more members they have. And they have a strong legal team who can act on your behalf.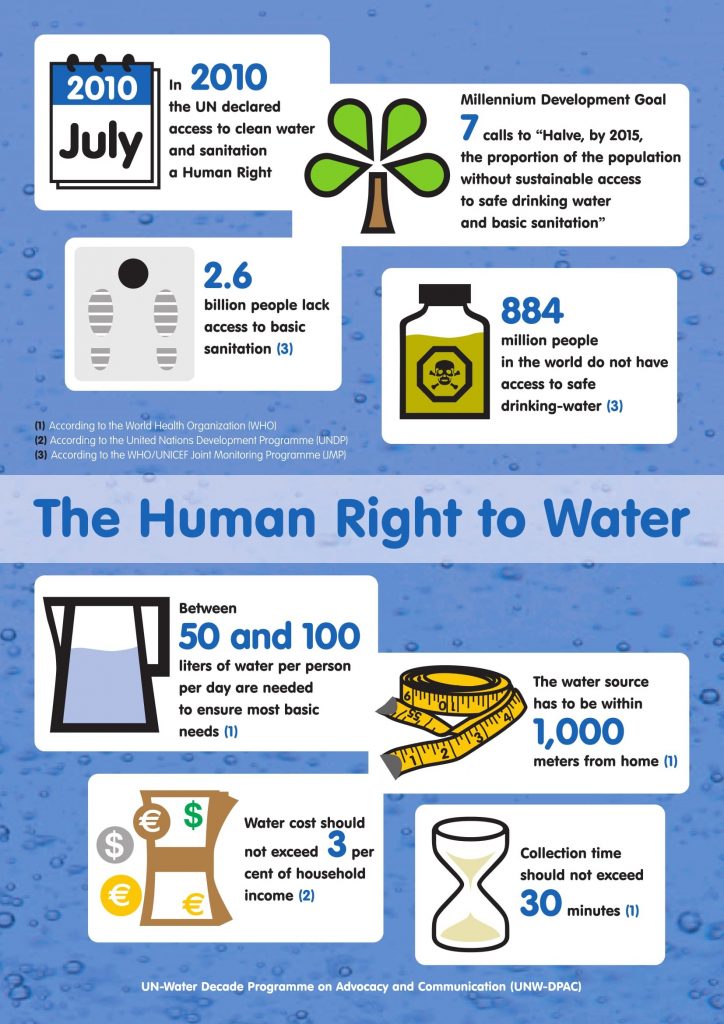 See also: White Residents go to Court to Take Over Municipal Services After Black Municipality Collapses. They Have Already Taken Over Water Treatment Plant After Water Stopped Running
---