In the first fifteen days of May 2019, there have been 31 farm attacks, 2 farm murders and 3 farm attacks were averted. The statistics were supplied by the Rome Research Institute of South Africa.
The table below shows in which province the attacks took place and at what times. From 1 January to 30 April 2019 there were already 126 farm attacks and 16 farm murders.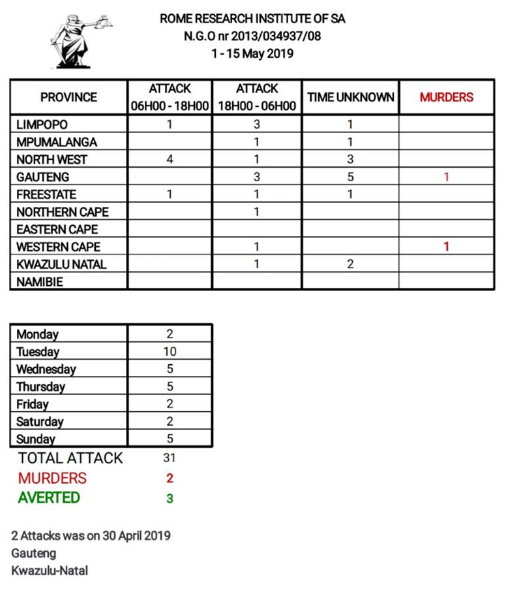 Farm attacks and farm murders in South Africa are escalating and ongoing and the mainstream media is not covering these atrocities. The ANC government denies their existence.
South Africa Today – South Africa News
This report does not necessarily reflects the opinion of SA-news.
---