War of the Flea – Rough 2018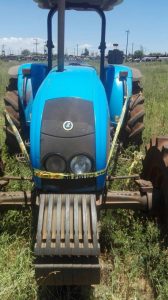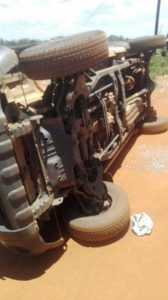 IR 33265 Tarlton Gauteng RSA 06 January 2018.
Another irresponsible report stirring Racial Hate! In a News 24 report it writes "ugly picture of racialised violence".
See link below. https://www.news24.com/…/farm-worker-shot-dead-near-krugers…
It is crucial that the incident and facts are correctly reported.
Herewith a summary of events as our investigation shows. The deceased farm worker (irrespective of his race) was shot and died as a result of stealing a tractor. Our sincere condolences to the family and all who knew him. The farm worker arrived at his previous workplace earlier the day after he had absconded the week before.
He displayed aggression and was requested to leave the premises and got into an altercation with his colleagues.
Shortly thereafter the disciplinary hearing pending farm worker claimed that he was the legit tractor driver (unsure if he had a drivers license) stole the tractor with a trailer and left from the Muldersdrift area and headed to Tarlton, more than 20 kilometres away, where he was eventually was shot.
He was riding recklessly on the N14, a very busy National Road.
The farm Management requested their security company to trace the tractor after it was learned that it had been stolen. The security company eventually came upon the tractor and trailer close to the Matshelapad Settlement. After numerous attempts to stop and encourage the illegal driver to pull over by the security company, the driver succumbed to his wounds.
The uninformed local black Community turned on the security officer because he was white, overturned his vehicle, turned the incident into a racial incident and threatened him.
The driver illegally took the tractor (without permission) road it recklessly 20 km on a national road and refused to stop. THE FARM OWNER WAS NOT PRESENT AT ANY STAGE,  their security company was summoned to retrieve their vehicle.
 The Local Community reacted violently, and the Public Order Police were called in. It is a sad day in that irresponsible reporting has fueled this into a racial incident, Farmers are once again being accused as the aggressor, whilst it all started with the theft of a Farmer's tractor. Lets the Police complete their investigation and the law take its course.