#UCTisSh*t. Architects of Apartheid throw Human Excrement in University Law Faculty.
Once again UCT is literally and figuratively in the toilet. When will this bastion of Marxism and Communism finally be shut down?
As classes resumed at the University of Cape Town this morning, students were greeted by human faeces dumped in the Kramer building on the middle campus.
Police used rubber bullets to disperse groups of protesting students on campus. Vice-chancellor Max Price warns that the year's academic programme will be lost should learning not resume today.
Protesting students however said they are willing to sacrifice the whole academic year. Given that they have probably already failed or are not even students this is no surprise.
UCT management says acting Police Commissioner Khomotso Phahlane has declared a level-three security situation at the university, meaning that public order police are in command.
A group of about 200 students gathered at UCT's upper campus to discuss university management's decision to continue classes, despite not caving in to their unreasonable infantile demands.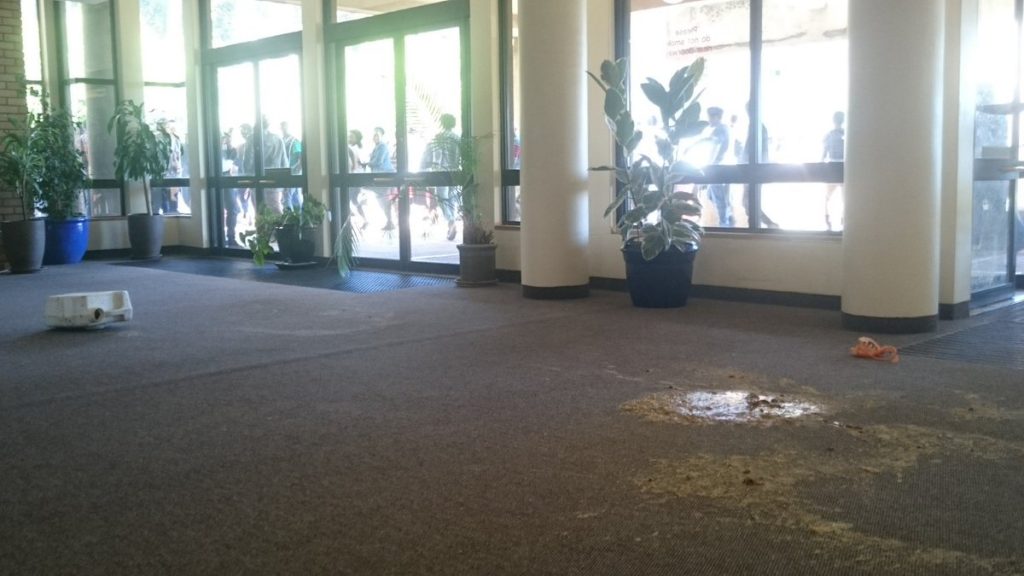 This disgusting unhygienic scene left by terrorists greeted law abiding innocent students today.
---