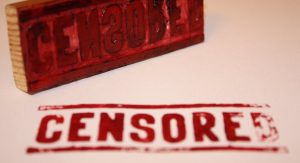 CAPE TOWN — One of the most attractive things about the Fourth Estate is that it manages to equalise the otherwise deeply skewed power balance between billionaires and politicians, and humble, hard-working, honest scribes who can take them on, blow for blow. In the battle for hearts and minds, bent and manipulative politicians and captains of capital ultimately have little recourse but the truth, which usually leaves them floundering when faced with the cold logic and unassailable facts of solid investigative reporting. I believe this analysis of media capture does just that, in spite of Independent Media's Dr Iqbal Survé and his faithful fawning scribes' attempts at using the very same medium to fight back. It doesn't take a rocket scientist to compare sides in this ongoing media war and come to some solid conclusions.  Here Ed Herbst, in his continuing media capture scrutiny, uses his institutional memory and impeccable media research to piece together an argument that hoists his antagonists with their own petard. If nothing else it makes for highly enjoyable or deeply annoying reading, depending on whether you're a Zuptoid critic or supporter. – Chris Bateman
Apart from that one fellow who begged the Guptas for money, I know of no one implicated in the Gupta emails who has argued with any conviction that the emails are not real. While some have half-heartedly suggested that there was a need to determine whether the emails are real, they have not been brave enough to deny their authenticity outright, perhaps because such an outright denial would have destroyed any credibility they might still have had.
Pierre de VosDaily Maverick 7/6/2017
'This may be true. However the emails could also constitute an ocean of disinformation cloaked in half-truths.

'The result: unimaginable damage to the president, his administration and our nation's reputation'

New low for Zuma bashers Sunday Tribune editorial 4/6/2017
In a previous Biznews posting, I suggested that the dismissal of Sunday Independenteditor, Wally Mbhele, for having the temerity to publish an article critical of Brian Molefe would see a counteroffensive by Dr Iqbal Survé's other newspapers to defend Molefe and support the Zuma faction of the ANC which generates the sort of taxpayer-funded largesse that its counterpart, the New Age, has enjoyed for several years now.
We know this because a former senior news executive with the company, Karima Brown, was unequivocal in an October 2015 article on the company's IOL website:
The government should put its money where its mouth is by placing its advertisements with media which give it a fair hearing rather than those who write it off as a failed state.
Brown, along with then colleague Vukani Mde, had backed up this sentiment in a tangible way, demonstrating their fealty to the ANC by wearing party regalia to an ANC meeting in Cape Town.
Furthermore, in an article presaging the subsequent purge, and attacking the integrity of Indy staff shortly after the Sekunjalo takeover, Brown and Mde had unequivocally stated that the new owner, Iqbal Survé, 'wears his ANC heart on his sleeve.' I know of no local newspaper company, other than the New Age where the owner has so unambiguously declared his commitment to and support of a political party.
In this regard Survé and the Guptas ape the ethos and practices of apartheid –era newspapers like Die Burger which openly supported the National Party until 1990, when Ebbe Dommisse, who succeeded Piet Cillié as editor, informed the National Party that it would no longer serve as its mouthpiece. The newspaper informed its readers that it had broken all ties with the National Party and it dedicated itself to what it called "a broad South Africanism."
Like Die Burger prior to 1990, today's Gupta and Survé newspapers unashamedly link to the governing party and  subordinate the interests of its readers and conventional news values to that imperative – and the dismissal of Wally Mbehle provides palpable evidence of that.
My sense, therefore, was that the remaining editors employed by Survé, fearful of losing their jobs – like Wally Mbehle and the 72 long-term employees who were retrenched just before Christmas last year – would start publishing editorials and articles supportive of the Zuptas and people like Brian Molefe as well as articles attacking their critics.
I was quickly proved right.
An acquaintance in Durban who subscribes to the Sunday Tribune and the Natal Mercury, both newspapers purchased by Dr Iqbal Survé  with the help of the Public Investment Corporation, alerted me to the Sunday Tribune editorial of 4 June saying that it looked as though it was written by Moegsien Williams, the editor of the Gupta-owned newspaper, the New Age.
Here is the editorial in question:
New low for Zuma bashers

THE sea of e-mails unleashed on the public this week is devastating, especially as they bring into question the government's integrity.

The e-mails suggested the Gupta family had undue influence over President Jacob Zuma through his son, Duduzane, and a string of business deals and, as a result, the Guptas received preferential treatment from officials.

This may be true. However, the e-mails could also constitute an ocean of disinformation cloaked in half-truths.

The result: unimaginable damage to the president, his administration and our nation's reputation.

This is taking place because the content is being spread across media platforms with no regard for fact-checking, balance or reasoning.

Unfortunately, our media landscape is sectarian and, as a result, agenda-driven. Some of the agendas may seem political but are really part of the struggle for commercial dominance, involving the attraction of readers and advertisers.

Some of the leaks last Sunday, it emerged during the week, were by no means the product of great journalistic endeavour but rather a race to print salacious material – without eliciting comment, based on the premise that those implicated in the e-mails would take legal measures to stop publication.

That two different publications served up such similar stories at the same time points to one source and set of material leaked simultaneously.

The saga hit a low on Friday, when a news site reported Atul Gupta tried to submit a cure for the deadly Ebola disease to Nkosazana Dlamini Zuma when she had chaired the African Union Commission.

How this can be rendered as any form of state capture is not just bizarre, but points to a desperate effort to discredit Zuma by any means possible.

Truth, in this context, is the ultimate victim.

Wanting something to be true doesn't make it so. The fact that the president is deeply unpopular in certain sectors of this country doesn't mean he is deeply unpopular throughout – as evinced by the continued support within his own party.

Agenda-driven journalism serves only to compromise the media, as the Fourth Estate feeding into the mire of fake news that is already making our jobs that much more difficult.

The public deserve better. They deserve the truth.
That was not the only defence of the Zuptoids and Brian Molefe published recently by a Survé-owned newspaper or website.
The intro to this article in support of Brian Molefe and attacking his critics reads: R30m handshake is nothing new… so why the howling now? The reality is that it is not out of sync with top execs' packages, writes Wesley Seale.
Who, you might well ask, is Wesley Seale?
He decamped – in high dudgeon it would seem – from Cape Town to Rhodes University last year after he alleged that his immediate superior in the Western Cape ANC's fractious hierarchy, Faiez Jacobs, gave him a snotklap or two – an account that did not seem to convince the court.
During the court case Seale testified that Jacobs, while assaulting him, kept shouting:  "Jy vat my lankal vir 'n naai [You've treated me like a fool for long enough]".
My sentiments exactly after reading Seale's article because it has more holes than a hundred metres of chicken wire, something we have become accustomed tosubsequent to the Sekunjalo takeover.
Golden Handshakes
Seale would have us believe that R30 million golden handshakes after only two years of employment are, in an era of increasing shareholder activism, ubiquitous in South Africa's private sector companies – but he failed to provide a single example in his article.
He says that, in contrast, the outrage over the attempt to line Molefe's pockets with R30 million is '"hypocrisy of the highest order"' but does not explain – or seem to grasp -that golden handshakes in the private sector come from company profits whereas Molefe's suggested reward would have come from taxpayers like himself. Hypocrisy of the highest order?
He goes on: Yet it was the minister herself that led this outrage, after reading about it in the media, and it is she who led the charge and instructed the board to re-examine Molefe's exit from Eskom. We must acknowledge and appreciate this.
Hello?
Really?
Does the fact that Lynne Brown, according to him, only became aware of the proposed Molefe golden handshake after 'reading about it in the media' not indicate how totally indifferent she and her party are to the Gadarene snouting that is occurring at the ANC's Eskom trough and has occurred for the past twenty years?
And, far from 'leading the charge', Brown initially endorsed Molefe's return to Eskom and recanted only after being summoned to Luthuli House.
(Is her role as a Zupta facilitator not exposed in this sentence from the latest email  scoop by amaBhugane, Daily Maverick and News 24?
On 24 July 2015, Public Enterprises Minister Lynne Brown announced sweeping changes to Denel's non-executive board, leaving only Gupta beneficiary Nkopane "Sparks" Motseki in place and removing experienced directors in favour of relative unknowns.)
Apartheid Spectre
As the 'Despot's Democracy'  experiences a popularity Brexit, and as the country sinks into recession and  irreversible decline, the ANC has few cards left to play – the race card, 'white monopoly capital' (the cause it would seem of the recent storm in the Western Cape), the threat of litigation and constantly raising the spectre of apartheid.
In respect of the latter, the Durban resident who alerted me to the Sunday Tribuneeditorial also cited a recent example of the political bias and censorship by omission of the Natal Mercury on 2 June: 'Not a word in the whole newspaper about the Gupta emails but page 7 was entirely devoted to Hennie Van Vuuren's book Apartheid Guns and Money.'
So, while Dr Iqbal Survé was pictured in his newspapers at the launch of 'Apartheid Guns and Money', there is no indication that he attended the launch of a series of recent books that document the  pervasive looting by Africa's latest kleptocracy which has produced what Peter Bruce calls the 'Zupta sewer' and what Zwelinzima Vavi calls the 'Predator state'.
They include, to cite just a few:
Most significantly of all, Survé was not present at the recent launch of Jonathan Jansen's As by Fire – The End of the South African University in which the author outlines the  incredibly destructive role played by Survé's newspapers  in the crippling of our universities last year.
No Answer
We still do not have an answer from the CEO of the Public Investment Corporation, Dr Daniel Matjila on whether the loan of more than a billion rand to Sekunjalo to buy the Indy newspapers will be repaid in full with appropriate interest when it falls due in November next year or whether, as is widely presumed, it will simply be converted to equity.
What brings this to mind is the news that Brendan Seery has left the Saturday Star for the Citizen and taken his widely read and respected 'Orchids & Onions' column with him.
Such haemorrhage of acknowledged talent is simply not sustainable under the difficult market conditions in which conventionally-financed newspapers currently operate.
In the past three years, six editors, more than a hundred long-term employees  with decades of experience and institutional memory and its most respected reporters and columnists – the late Allister Sparks, Wendy Knowler, Anny Crotty, Janet Heard, Max du Preez, John Scott, Judith February, Peter Wilhelm, Tony Weaver, Donwald Pressly, Tyrone August, Tony Carnie, Terry Bell, Melanie Gosling, Marianne Merten, Craig Dodds and Brendan Seery among others have left Survé's employ – and the level of journalistic talent and expertise of those who have replaced them can be gauged by the now legendary letter received from one of them by Times Media chief executive Andrew Bonamour.
Read also: From O'Reilly to Survé – Indy's asset stripping continues apace
Let me use a sport analogy to substantiate my perception that the Indy newspapers don't have to make a profit because there is no need to pay back the PIC 'loan'.
If I borrow a shedload of money to buy Barcelona Football Club and I need to make a profit in order to repay the loan, then it would be bizarre, mindless folly to let Lionel Messi and Neymar join Real Madrid without asking for a transfer fee and putting the rest of the players on the free transfer list.
Yet, in effect, this is exactly what Dr Iqbal Survé has done with his most esteemed senior editorial staff and columnists which is why I suspect that the PIC 'loan' does not have to be repaid.
Nothing like this has happened in the Afrikaans press and yet Dr Dan Matjila testified in parliament that his motivation for the R1 billion the PIC contributed towards the Indy purchase was to create a 'Naspers for black people'.
Read also: Ed Herbst: Creating a 'Black Naspers'
It is thus imperative and a matter of profound public interest that Matjila responds to increasing public concern in this regard – in parliament and sooner rather than later – because the money which helped finance the purchase of the Indy, comes from monthly pension stop orders of two and a half million civil servants and is meant to provide them with financial security in their twilight years.
The deadline for repaying the PIC loan to the Indy is November next year and if it is converted to equity it would be a sordid betrayal of the PIC's supposed mandate and an indication that it, too, has been captured.
Those government employees are constitutionally entitled to Matjila's clarification in terms of section 32 of the Bill of Rights:
"Everyone has the right of access to any information held by the state; and any information that is held by another person and that is required for the exercise or protection of any rights."
Hopefully he will be more responsive to this call than the Government Communications and Information System (GCIS) which has corruptly and contemptuously ignored a recent PAIA application.
By Ed Herbst/BizNews