One thing the Springboks have going for them is their awesome fans. Check out the way in which Kiwi reporter Liam Napier describes South African rugby fans at King's Park, in Durban, on Saturday evening:
"There's nothing quite like a test in Africa. Supporters gather around the venue on the outer field hours before kickoff, drinking beers, yarning [talking] and stoking the brai [braai].
"Dressed in their Springbok jerseys, around 50,000 near filled Kings Park, creating an electric atmosphere…"
So we may not have won the match… but yet again our fans have won the hearts of rugby lovers from around the world.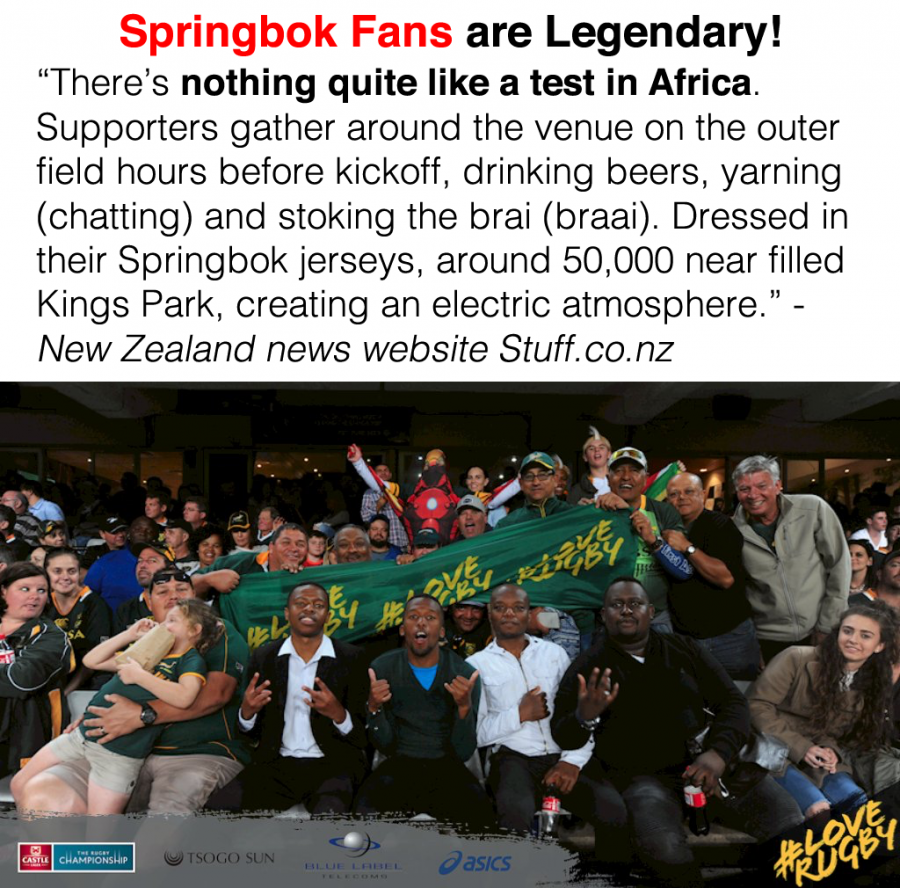 The fans in the packed Durban stadium came from all over the country… Here's a #PassionatelySouthAfrican bakkie that was spotted driving from Mooi River down to the coast.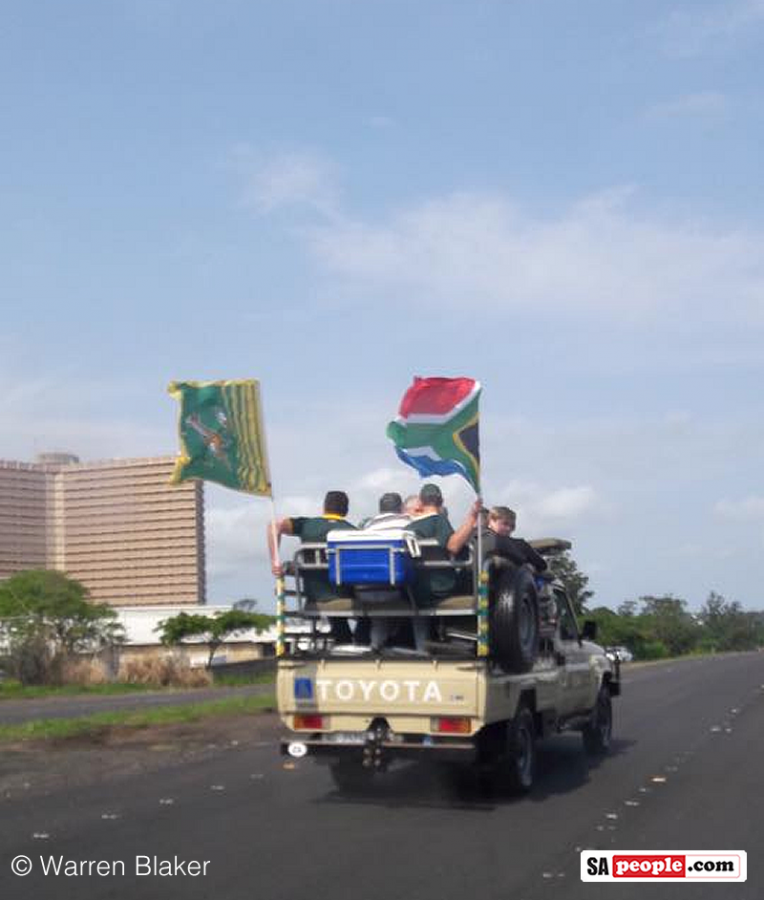 During the Rugby World Cup (RWC) in the UK last year Springbok fans also captured the attention of a British reporter when they stood aside for Japanese fans to get off a train first, after Japan had defeated South Africa: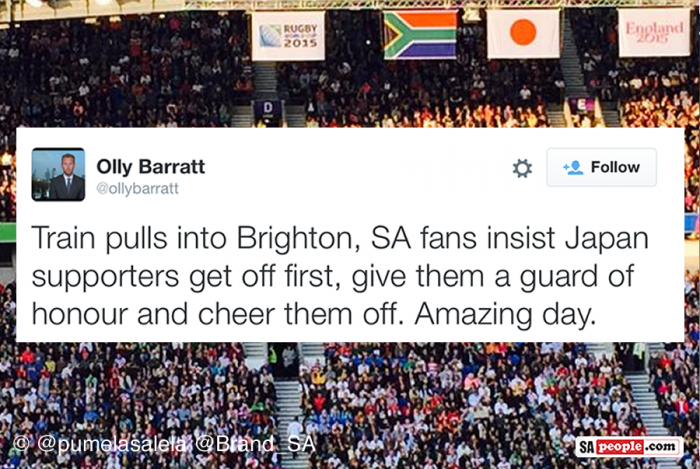 #GoSpringbokFans! #SpringbokFansRock #GoBokke
Here's Liam's report of Saturday's match (where we were unfortunately crushed by the All Blacks):
SAPeople