1.  Father Gunned Down Whilst Trying To Defend His Wife And Two Children
(4 September 2016)
Gary Mackay died a hero, trying to protect his wife and two children at their Duncan Road, Westville, home on Saturday. Three black thugs  shot him in his abdomen, before fleeing with items from the house. The 35-year-old Web Company Manager heard noises in his home at about 4am. Curious, he went to check what was going on downstairs. He was confronted by the three armed black thugs and after a struggle, he was shot. His wife, Symone, and his two children, aged 19 months and four years, were awake upstairs.
After shooting Mackay, the black criminals held Symone at knifepoint while they stole goods from the house. His father-in-law, Orlando Pereira, said everyone was in shock. "Gary was an active, social person and to have this happen to him is a tragedy. He was a loving father and husband who always put the needs of his family first. It is so hard for us to accept that he is gone." According to Pereira, Mackay had an exciting month ahead of him.
"He planned on working on a special project at work and the family were going on holiday to the South Coast this month. "At this stage, all the family know is that he was attending to a noise, there was a struggle and he was shot. We are hopeful that the police will find the men who did this and that justice will be served," he said.
Pereira said while Westville North was a quiet suburb, it had become a hot spot. He said people needed to be vigilant and have security measures in place. "People are not safe in their homes anymore. The thugs who did this did not even have any remorse and went upstairs to take my daughter's possessions," he said.
He could not disclose what had been stolen because police were still investigating. In provincial crime statistics revealed on Friday, murders in the area increased from two cases (April 2014-March 2015) to nine (April 2015-March 2016).
Westville SAPS is investigating the case.
2.  Four Suspects Arrested After Farmer Attacked In Brandfort
(29 August 2016)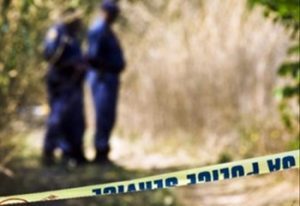 Four suspects between the ages of 26 and 40 have been arrested after a 70-year old farmer was attacked, in Brandfort this morning.  (29 August 2016)
Police spokesperson Ikobeng Hlubi, says the farmer was approached by five suspects at about 07:00 while he was driving out from his Palmietfontein farm.
She says one of the suspects then knocked on his window holding a firearm. The suspects then started firing shots at the farmer, after which he managed to escape through the passenger door.
She says the farmer shot back, wounding one of the suspects. The farmer escaped without any injuries. Hlubi says the 31-year old that was wounded later passed away on his way to the hospital.
"The four suspects are expected to appear before the Brandfort Magistrates' Court tomorrow facing charges of attempted murder and robbery with a firearm," says Hlubi.
Police have also opened a case of murder to investigate the death of one of the suspects, aged 31.(Link)
3.  Glen Marais Couple Hijacked In Front Of Their Home
(26 August 2016)
The couple has just returned home from their son's birthday dinner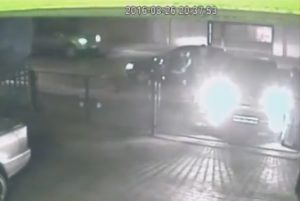 CCTV footage shows how three men overpower Hannes and Leonie in front of their De Bruin Street home as they return from their son's birthday day
Leonie got out of the car to open the gate when the hijackers stopped behind them. One armed hijacker jumped out and approached her husband who was still behind the steering wheel. He was pulled from the vehicle.
A second armed man went to Leonie, smacked her in the ribs with a gun and stole her jewellery.
At this time the family dogs came out barking. Her husband was forced to lie down on the road next to his car. The hijackers warned Leonie to control her dogs or they would shoot her. The men then drove off with their car.
Leonie stopped a car passing by. These people called the police and stayed with them until they had arrived.
The couple would like to thank them personally as they never got their names.
A Glen Marais couple returned home to a nightmare when they were hijacked in their driveway by black thugs around 8.30pm on Friday evening, August 28, 2016. ( See video)   (Link).
4.  Man Shot Dead During Home Invasion – Westville Durban
(8 August 2016)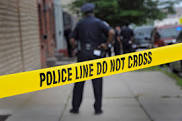 AND in Westville Durban, another white man was shot dead in his home by black thugs on August 08 2016 ( Link).
5.  Woman's Burnt Body Found In Boot Of Car
(22 August 2016)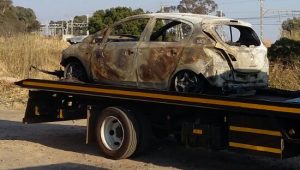 The burnt out vehicle which was found near the train station in Krugersdorp's CBD
A body of a woman, which was burnt beyond recognition, was found in the boot of her burnt out car.
A man was arrested shortly after police were called to the scene of a burnt out vehicle near the railway station in Krugersdorp's CBD.
Early on the morning of Sunday 21 August, the tracking unit of the vehicle alerted the authorities to the vehicle. Upon investigation, the police found a charred body in the boot of the vehicle.
The body was burnt beyond recognition, but clothing found in the vehicle suggested the body might be that of a woman.
It was later established that the woman lived in Pretoria. When police arrived at her residence, they found a bloody scene which indicated that a murder could have taken place.
The tracking unit indicated that the woman's car had been driven from Pretoria (Mabopane) to Krugersdorp, where it was found.
The woman's 37-year-old boyfriend has been arrested and is being detained at the Krugersdorp Police cells.
6.  Brutally Attacked By Four Thugs For Only R100-00 – Hendrik Oosthuizen
Hendrik Oosthuizen was seriously injured by four blacks whilst withdrawing money R100 at Spar Brakpan Gauteng.On Sunday 27 Aug 2016.(Link) 
6.  Woman Wakes Up To Find Robbers On Her Bed
(5September 2016)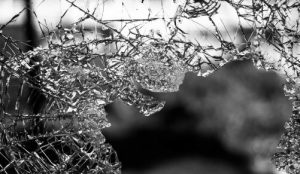 A 57-year-old woman from Parklands had a shock on Friday night when she woke up to find robbers on her bed.
She woke up in the early hours to find two armed men on her bed, shining a torch in her face. The men proceeded to tie her up and burgle her home.
The men entered the house by forcing a window open and, according to Table View police spokeswoman Captain Adriana Chandler, they were armed with a knife and a screwdriver.
They instructed the woman to keep quiet and bound her hands and feet before ransacking the house and getting away with jewellery and other household items.
"The victim managed to untie herself and called the police. The victim described one of the suspects and said he was wearing a grey tracksuit top and beanie and the other one was wearing a blue beanie."
Police spokesman Lieutenant-Colonel Andre Traut confirmed the incident and said the suspects were yet to be arrested.
The woman's daughter posted that she got the horrific news after receiving a phone call.
"I never thought I would ever receive such horrific news and to be honest I am still in shock. My mom is doing fine and isn't hurt. I am so proud of her for being strong."
Parklands neighbourhood watch chairman Gary le Roux said that he did not have any more details on the incident, but said while house robberies were not uncommon they were not a regular thing.
"House robberies are pretty low, but house break-ins are high."
According to figures crimestatssa.com released last week, burglaries at residential properties in the Table View precinct had gone down from last year.
For the 2015 year, 947 residential burglaries were reported in the precinct and 922 were reported for the 2016 year.
The year 2014 saw the highest number of burglaries in the area since 2005 with the number of home invasions standing at 1 235.
Meanwhile, house robberies in the rest of the country have increased by 2.7 percent, with the Western Cape showing the highest rise of 19.3 percent.
On Thursday, in a separate incident, a suspect was arrested at the scene of a housebreaking in Parklands. At least two other break-ins were reported in the area on Friday.
Anyone with any information about the incident is urged to contact Table View Police Station on 021 521 3300 or the Crime Stop number 08600 10111
7.  Body Of Woman Found In Boot Of Car – Nooitgedacht
(4 September 2016)
Muldersdrift Police officers made a gruesome discovery in Nooitgedacht on 1 September at about 8pm when they found the body of a woman in the boot of the vehicle.
Police officers were called out to an abandoned vehicle parked on a gravel road near Plot 72, Mabulana.
Police identified the vehicle as a Suzuki Swift and were surprised to find it not locked as there were valuable items inside.
Officers then opened the boot of the vehicle and found a deceased middle-aged woman inside.
Die middeljarige vrou wie se liggaam Donderdagaand in die kattebak van haar motor gekry is, is uitgeken as die 50-jarige Thandi Warden.
Verskeie waardevolle items was steeds in die motor wat langs die ou Pretoria-pad op Nooitgedacht noord wes van Johannesburg gestaan het.
'n Nadoodse ondersoek gaan gedoen word om die oorsaak van haar dood vas te stel.
8.  Skeerpoort – Vicious Attack On Elderly Couple – Skeerpoort
(24 August 2016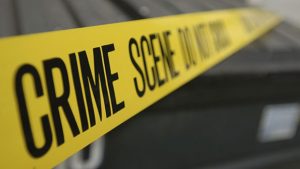 JP O'Donavan (70) en sy vrou (64) is Vrydagaand met 'n koevoet en mes aangerand na hulle deur vier gewapende rowers op hul plaas in Skeerpoort oorval is.
"Die vier rowers het die egpaar ongeveer 22:00 oorval. Die man het reeds geslaap en die vrou het televisie gekyk toe die honde begin blaf. Sy het die deur oop gemaak om die honde uit te laat uitgaan en die rowers het haar aan die keel gegryp,"  het Romano van der Spuy, woordvoerder vir die Hartbeespoort gemeenskapspolisiëringsforum, gesê.
Een van die mans het 'n vuurwapen op haar gerig en gevra waar haar man is. "Hulle het haar met 'n koevoet oor die kop geslaan en haar man in die slaapkamer gaan haal. Hy is ook met die koevoet geslaan en albei is met 'n skerp voorwerp, vermoedelik 'n mes, gesteek. Dit wil voorkoms asof die rowers geweet het dat daar meer as een kluis in die huis was."
Die egpaar is met skoenveters vasgebind en in 'n toilet toegemaak. Die rowers het die huis geplunder. Hulle het later met ondermeer 'n haelgeweer en selfone gevlug.
Die egpaar is na die voorval in die Brits Mediclinic opgeneem. Die vrou het ernstige wonde in haar gesig opgedoen.
"Volgens die slagoffers was al drie rowers medium in hoogte. Hulle het Engels met 'n Suid-Afrikaanse aksent gepraat. Een het 'n oorring in sy linkeroor gedra, en een het 'n Unisa-rugsak gehad. Die ander het 'n baadjie met 'n kappie aangehad.
Die polisie soek na die rowers en teen druktyd is niemand nog in hegtenis geneem nie.  (Link)  
9.  10-Year-Old Boy Hears Parents Being Shot – Randfontein
(22 August 2016)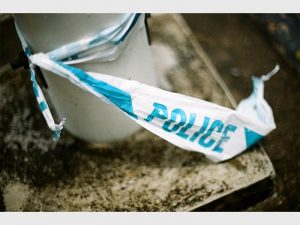 'No stone will be left unturned in this investigation.
The parents of a 10-year-old boy were shot and killed near the intersection of the R28 and the N12 in Westonaria on the night of Friday,19 August, according to the Randfontein Police.
It is alleged the boy and his parents were hitch-hiking from the East Rand to Potchefstroom for the weekend. They were dropped off at the intersection and while waiting for another lift, a vehicle allegedly pulled up to them. It is said that two men approached them and forced them into the bushes.
The boy was then allegedly told to lie on the ground with his head down. He claimed to have heard gunshots in the distance. It is said that when it became quiet, he walked back to the N12. A motorist apparently found the child there, with blood on his clothes, and took him to the Westonaria Police station. He was eventually left in the care of relatives in Potchefstroom.
"The police officers worked through the night to follow-up on the information they had received," said Captain Appel Ernst, spokesperson for the West Rand Cluster police.
"At daybreak on the following day, the bodies of his parents were discovered in the bushes across the road from where the boy indicated the incident had occurred."
The provincial investigative team is following up on the incident. Colonel Selvan Moonsammy, Westonaria Police's station commander, expressed his shock and dismay at these senseless murders and said that the intersection is patrolled regularly after a spate of robberies were reported in the area.
"No stone will be left unturned in this investigation," Colonel Moonsammy said.
He urges anyone who might be able to shed light on the incident to contact Crime Stop on 08600 10111 immediately.
10.  Woman Stabbed At St Michael's Beach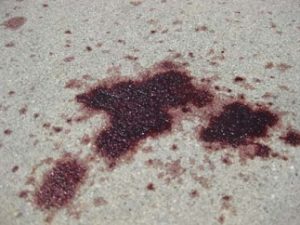 On Friday, August 22 a white woman was stabbed on St. Micheals beach by black thugs.
A 23-year-old woman was injured during a robbery at St Michael's Beach on Friday.
Reports from the scene indicate that the woman was at the beach when she was stabbed by a robber who was robbing her.
The exact detail to the cause of the incident will form part of a SAPS investigation and comment.
Netcare911 paramedics managed to stabilise the woman on the scene before transporting her to a nearby hospital for further medical care.
The incident happened at about 10am. (Link)  
11.  Farmer Attacked At His Farm Gate On Verkyker Road Outside Harrismith
(29 August 2016)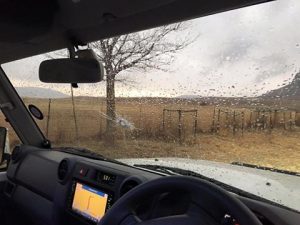 On Saturday Agust 20  Ben Deysel was attacked at his farm gate on the Verkyker road outside Harrismith.
Suspects followed him until he stopped at his gate and fired at him before fleeing in a dark red Toyota Yaris (Reg# GP) and dark charcoal Audi (Reg# KZN) with an antenna on the roof (new model). The community and police are reacting to the incident (FS, Thabo Mofutsan
The community and police are reacting to the incident (FS, Thabo Mofutsanyane District, Maluti-a-Phofung Municipality, Harrismith, farm Hillside Manor)
Mnr Ben Deysel en sy vrou het by Warden opgemerk dat  daar n donker Audi (natal reg nr)agter hulle is en het heeltyd agter hulle gebly. By Harrismith het die kar saam met hulle op die Verkykerskop pad gedraai.
Oom Ben het onraad vermoed by sy hek toe twee karre agter hom stop. Toe hy die hek vinnig laat toegaan, het n persoon uit n wynrooi Toyota Yaris(GP reg nr) gespring om die hek te stop. N persoon uit die Audi(vermoedelik n A8), het skielik langs sy Land Cruizer verskyn en het onmiddelik twee skote afgevuur. Een skoot was deur die voorruit en die ander mis. Hy het weggejaag en hulle het weggehardloop.
Hulle het op die N3, rigting Warden gevlug.
Die twee voertuie is vroeër die week in Frankfort opgemerk deur GPF lede. Kyk asb uit en wees veilig.
Nog geen formele arrestasies, alhoewel n rooi GP Yaris voorgekeur is en tans ondervra word. Verdere inligting is nie tans beskikbaar nie.
12.  Man Op Kleinhoewe In Plaasdorpie Doodgeskiet
(22 August 2016)
In Sundra in Mpumalanga, a white man –Johan Van Rensburg (62) was shot dead on his plot by black thugs after he fought to keep them away from his wife.(Link)  
13.  Afrikaner Woman Raped And Killed In Margate
(9 August 2016)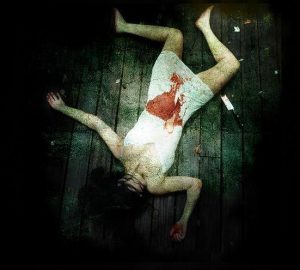 A 60-year-old former auditor was raped and killed outside her home in Margate, KwaZulu-Natal, Beeld newspaper reported on Thursday.
"The victim was stabbed with a sharp object in the neck and died," police spokesman Captain Gerald Mfeka told the Afrikaans daily.
Janetta Lorraine van der Walt, a former auditor for the SA Revenue Services in Durban, Springs, and Alberton on Johannesburg's East Rand, was raped and killed on Tuesday evening.
She and her sister were watching television when she went to investigate a noise outside.
Her sister witnessed her being attacked and called for help.
Mfeka warned people not to go outside when they hear strange noises.
"Please rather call the police or press your panic button. Do not go outside," he said.
And in Margate in Kwa-Zulu Natal, a white Afrikaner woman was first raped- then shot dead by black thugs ( Link)
14.  Man Arrested For Rape Of 94-Year-Old Woman
(14 August 2016)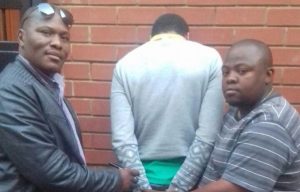 In Frankfort, a 94 -year old woman was brutally raped by black thugs on August 2016 (Link)  
Police in Mafube have arrested a 28-year-old man for allegedly robbing and raping a 94-year-old woman in Namahadi, Frankfort, Free State police said on Sunday.
It was alleged that the woman was woken a few hours after going to bed on Friday night by a strange sound, and believed it to be rats in her house, Captain Livhuhani Hani said.
"She then switched on the light to scare them off but was shocked to see a man walk into her room towards her bed. The man instructed her to close her eyes and then grabbed her and undressed her. The man hit her and told her to stop screaming and allegedly raped her," he said.
The neighbours heard the woman's screams and came to her rescue. When her grandson returned home and was informed of what transpired, he recalled that he had met a man matching the description the old lady had provided inside their yard earlier before he went out with his friends.
"The grandson had asked the man what he wanted in the yard and the man had said he was looking for a certain person whom the grandson did not know, and he unknowingly informed the man that he only lives with his grandmother and no one else.
"With this information, the police went to the streets of Namahadi, and searched every corner and the suspect was later found in a tavern still wearing the same clothes the victim had described. He was arrested and detained at Mafube SAPS [SA Police Service].
The man would appear in the Frankfort Magistrate's Court on Monday for a bail application, Hani said
15.  Family Brutally Shot And Hacked To Death In Melmoth
(10 August 2016)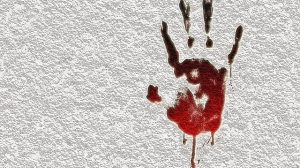 In Melmoth Kwa -Zulu  Natal a whole white family was attacked, shot and hacked to death by black thugs on 19 August 2016. ( Link) 
 A KwaZulu-Natal family was shot and hacked to death, among them a pregnant woman, in a gruesome murder for which the motive is unclear as yet, police said on Friday.
Police spokesperson Captain Nqobile Gwala said crime took place at Zululiyaduma area in Melmoth, in northern KwaZulu-Natal, in the early hours of Thursday.
Gwala said a 49-year-old mother, her 23-year-old son, and pregnant 27-year-old daughter was hacked with a bush knife and shot.
One of the family members, a 30-year-old woman, survived the attack and was taken to hospital where she was reported to be in a critical condition.
"It is alleged that four suspects armed with bush knives and a firearm entered the house while the victims were asleep," Gwala said.
"They opened fire and hacked them to death. Among those killed was a 27-year-old woman who was pregnant. The suspects fled the scene in an unknown direction."
Gwala said initial investigations conducted at the scene established that the killers took money and airtime vouchers.
"The motive for this tragic killing is unknown at this stage. Three counts of murder, attempted murder, and house robbery are being investigated by Melmoth SAPS," Gwala said.
16.  Man Vermoor Na Hy Van Rowers Vlug
(19 August 2016)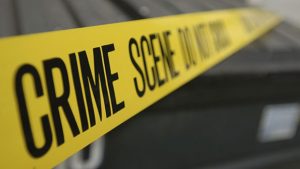 In Durban, a white couple was attacked and robbed by black thugs- after which they shot the husband dead on August t 19 2016. ( Link)  
17.  A Family Of Four Murdered In Lawley
(15 August 2016)
The armed men forced a mother, her daughter-in-law and two of her adult children to lie down before they were shot.
A family of four was brutally murdered on Saturday, August 14 after an alleged gang entered their house in Lawley 2. Another man – the owner of the house – was earlier shot and wounded. The armed men forced a mother, her daughter-in-law and two of her adult children to lie down before they were shot.
Police state that a manhunt has been launched after the five perpetrators fled on foot. According to SAPS Captain Mazela Masondo, it is understood that the owner of the house was going out when he was approached by the gang who opened fire on him and later went into the house killing the man's family. A family member was reported to have been shot four times in the arm. Captain Masondo states that the crimes, including the motive, are being investigated by the Directorate for Priority Crime Investigation.
"We are investigating four cases of murder and one of attempted murder and have appealed to anyone with information that can assist the police to come forward," said Masondo.
Siyabonga Dlamini (21) the family's breadwinner, was among the dead. He was shot two weeks ago in a separate incident. According to reports, the family believes that whoever made an attempt on Dlamini's life, is also responsible for the murders.
"There have been three attempts on his life. At this stage we can't comment on whether this killing was drugs- syndicate related but we are really taking this seriously because four people have lost their lives here," said Hawks head, Major General Berning Ntlemeza.
Police also found a bag containing drugs and money in the house.
18.  Leerders Vas Vir Kaping En Moord
(16 August 2016)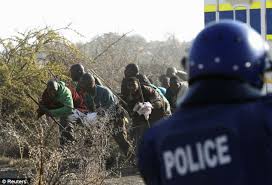 In Steynsrus on August 16, 2016, two young black thugs were arrested for murdering a white man and hi-jacked his vehicle after giving them a lift. ( Link) 
19.  Inwoner Van Vanderbijlpark Doodgesteek
(17 August 2016)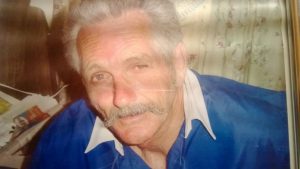 Volgens inligting het Poena Botes (68), werknemer by 'n elektriese kontrakteur in Sasolburg, Vrydagmiddag 12 Augustus ongeveer 21:00 by sy huis aangekom in Krystalstraat 33, Bonanné. Terwyl hy in die huis ingestap het, het hy 'n selfoonoproep ontvang waarna hy na buite gestap het met die sleutels van sy ander voertuig, 'n Mercedes. Hy is buite by die motor deur die rowers oorval toe hy vermoedelik iets uit die voertuig gaan haal het wat verband gehou het met die oproep en hy die rowers daar betrap het. Die radio was uit die voertuig gesteel.
'n Struweling het onstaan waarna Poena verskeie kere met 'n mes gesteek is. Poena het volgens inligting meswonde in die bors en nek gehad en sy keel was gesny. Hy is langs die huis by die Mercedes gevind met die sleutels van die motor nog in sy hande.
Poena se vrou, Sarah (47) was volgens inligting ook vasgebind en aangerand in die huis. Die rowers het Sarah se vyfjarige kleinkind na sy kamer gestuur. Na die voorval het Sarah haar kleinkind gestuur na die kombuis om 'n mes te gaan haal om die toue los te sny. Sarah was baie geskok om haar man te verloor en dit nadat sy net die week tevore haar ma aan die dood afgestaan het.
Die booswigte is weg met Poena se ander voertuig, 'n wit SsanYong Musso wat sowat drie ure later in Boipatong opgespoor is. Ander items soos sy selfoon en artikels in die voertuig was ook gesteel. Volgens Bernadette Erasmus, vriendin van die gesin, het die rowers die koskaste en vrieskas gestroop. Klein artikels soos potte en panne in die huis is ook geroof. Bryanette Landman Havenga, jarelange vriend van die Botes-gesin het op facebook geskryf: "Jou bloed skreeu," wat duidelik is dat die moorde in ons dorp nou egter hand uitruk.
Bryanette vertel die Botes-familie was gereeld geteister met inbrake. Op 9 Augustus, 'n paar dae voor diè voorval was daar 'n inbraak waartydens die SsanYong Musso se battery gesteel is. Volgens Bryanette was die inbrekers so arrogant dat hul die mense se aandete ook opgeëet het. Die vrieskaste was ook leeggemaak.
Teen druktyd was daar nog nie finale begrafnisreëlings getref nie behalwe dat daar 'n waak Vrydag by die huis sal wees. Die begrafnis sal waarskynlik Saterdag plaasvind.
In  Vanderbijlparkelderly Poena Botes was shot dead and his wife and granddaughter assaulted by black thugs after they broke into their home and robbed them.  ( Link)  
And so the white orchestrated genocide in South Africa continues while a very devious and careless  international world is having copulation sessions with their new Muslim "immigrant" friends.
WN- Witbank