Should the leader of the AmaThembu Nation appeal to ICC?
If you are part of the brainwashed masses, this report will either be totally irrelevant to you, or it will make you think justice has been served…
If however you are aware and sensitive to the evil that is communism, which has murdered over 100 Million worldwide, the fact that this King of the Xhosa (thembu) people, who previously threatened to secede from South Africa, has been sent to jail for various "charges" – you will shiver, and shake your head at the almost complete conquest of freedom in Southern Africa and indeed the western world.
In yet another display of Capitalism and "Democracy" being used as a weapon of war to implement totalitarianism and collectivism The South African Communist Party (SACP) in the Eastern Cape on Thursday welcomed the incarceration of AbaThembu King Buyelekhaya Dalindyebo.
Indeed you might ask why on earth the SACP even thought it necessary to even comment on such a regional matter as they have no interest in the events…
Their use of the world "tribalism" in their press release, gives away their interest (and possible underhanded background manipulation of these events and charges?). Tribalism is yet another word which as been demonised much like nationalism, self determination, independence, secession, etc. etc. all have been charactised as akin to the two biggest crimes in all history, i.e. Apartheid and its twin brother the holocaust. (Obviously numbers and facts are irrelevant when it comes to propaganda and brainwashing).
Interesting too that suddenly he is a Thembu King and not Xhosa?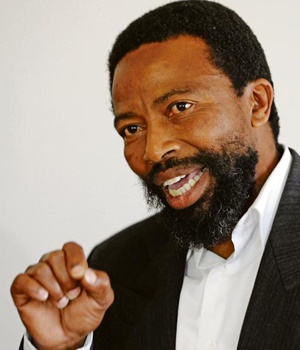 King Buyelekhaya Dalindyebo
SACP said: "Let us unite against the rise of tribalism, as it is a threat to the unity of our country and that of our movement whose foundation was to unite the people irrespective of tribes.
"People should also remember that this is the same King who tried to establish a state within South Africa in an attempt to escape the consequences of his crimes," the party said. Interesting too how tribal customs are crimes in this case, yet youth circumcision with stones is still deemed viable in South Africa despite it killing hundreds every year… 
This too should all be seen against the backdrop of hundreds of tribal leaders being payed huge salaries by the ANC regime, if they remain subservient to the regime that is… clearly here is an example of a non compliant Chief…
Seems the SACP see Communist South Africa as a grand prize they need to guard aggressively. Dalindyebo is serving a 12-year sentence for various crimes allegedly committed against some of his subjects in 1995 and 1996. As we should know, when dealing with the Communist Party, just because a court case decides something, the truth is usually very very different…
Is this an example of South Africa's alternative to ICC justice? Do leaders not have a measure of immunity like Al Bashir did recently in South Africa in blatant disregard to local and international law?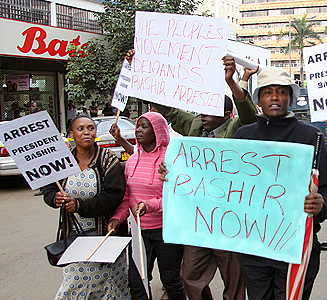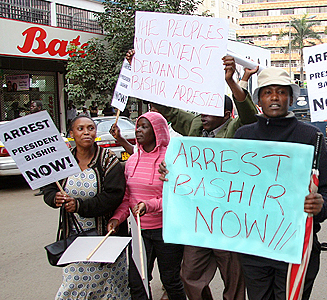 Obviously not a word breathed about a potential referendum for the people themselves… if SACP truly were anti tyranny, this is what they should be suggesting… but as some of us know, this will never happen.
The AbaThembu royal family elders were expected to meet on Monday to discuss who would succeed King Buyelekhaya Dalindyebo.
"The family will sit and discuss several matters and one of the decisions which will be made is who should preside over the kingdom. We will formalise the matter and hold a press briefing at the royal residence afterwards," Chief Daludumo Mtirara said on Thursday.
This would be followed by a meeting with the Dlomo royal family on Tuesday, and the AbaThembu Nation on Friday.
The AbaThembu were without a king since Wednesday, after Dalindyebo began serving his 12-year jail term at Wellington prison in Mthatha for alleged assault, kidnapping, and arson.
In 2009, Dalindyebo was sentenced to 15 years in prison and was granted bail pending the outcome of his appeal to the Supreme Court of Appeal (SCA). In October, the SCA set aside his culpable homicide conviction and reduced his sentence to 12 years.
"The family is coping but it is feeling the pain and the gap of his absence," said Mtirara.
He added he had heard the king was "calm and had showed courage" when he left the royal residence for prison on Wednesday night.
As for the mass media in South Africa? Well they seem happy to post this story under the "crime" category and leave it there…
---