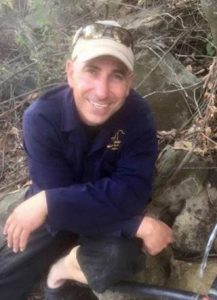 Nog 'n boer is Dinsdagoggend vermoor – die keer op die Plaas Daskop tussen Ficksburg en Rosendal in die Vrystaat.
Barry Baars, in sy laat veertigs, is in sy kop geskiet op die gaste- en wildsplaas Daskop.
Ian Cameron, hoof van gemeenskapsveiligheid van Afriforum. het bevestig dat die moord in die nag plaasgevind het.
"Daar is 'n oop kluis in die huis gevind, maar dit is nog onduidelikk of enigiets gesteel is. Daar is ook 'n Lesotho-nommerplaat in 'n paadjie [op die plaas] gekry, maar dit is nog onduidelik of dit die skurke sinne was of nie," het Cameron gese.
Volgens hom bly daars soms 'n vriendin by Baars op die plaas, maar dit is onduidelik of daar ten tyde van die aanval iemand by hom was nie.
Kolonel Thandi Mbambo, Provinsiale Woorvoerder van die Polisie, het die voorval bevestig en gese die Polisie sal later meer inligting verskaf.