European Invasion a "Deliberate Ruling Party Re-Election Plan"
Hungarian Prime Minister Viktor Orban has said the ruling and Leftist politicians in Europe are deliberately importing non-whites, who are traditionally collectivist (communist) minded, so as to boost their voting numbers. He exposes the deliberate plot taking place throughout the world where refugees are being allowed into countries on the pretext of altruism, philanthropy or ideology usually accompanied by aggressive No Borders campaign sponsored by multinational corporation who back globalization as it pushes down the price of labour and reduces cross border duties and taxes 
In an interview with the Czech newspaper Lidove noviny, reprinted by the Budapest newspaper Magyar Idök,Orban said that after being naturalized as citizens, the invaders will be for the greatest part, "left-wing voters."
"We live in a conspiracy where secret and behind closed doors decisions are being made to import leftist voters," he explained.
"Europe has forgotten who she is, what she is, and what the really important things are," he continued.
"Europe needs to regain her self-awareness, self-esteem, and self-identity, and we need to be strong again."
He went on to criticize the direction in which the European Union was heading, calling it a "crazy and dangerous idea," to contemplate a "United States of Europe" which did not have individual nations.
"But," he said, "based on the peoples' reaction to the migration crisis, it seems that Europeans will be able to protect themselves and the continent against this idea."
In this regard, he reiterated his opposition to the idea of the EU allocating "quotas of refugees" to individual member states.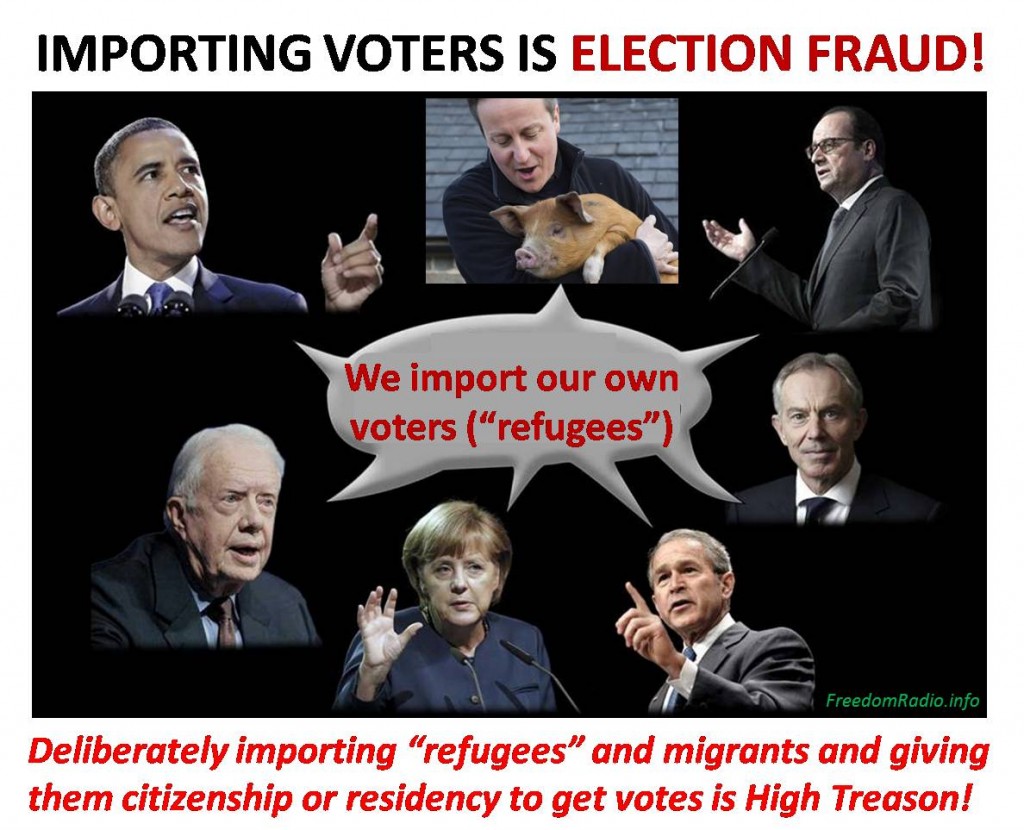 "You cannot dictate from the outside to a national community about who they must live with," he said.
"You cannot just regard newcomers as additional manpower. You must take into account their cultural identity, coexistence problems, and the fact that these newcomers are not Europeans," he said.
"Today in European countries with populations containing a high percentage from those who have come in from the outside, parallel cultures have been formed.
"In Central Europe, it is one of our biggest advantages that there are no such parallel societies. This will be our region's competitive advantage in the future."
His interview was reported in the Düsseldorf-based Rheinische Post newspaper, where it was maliciously presented as an attack upon Angela Merkel.
Even though he had not specifically mentioned the German chancellor in his interview, the Rheinische Postclaimed that he had said that Merkel was "controlled by the far left" with regard to her immigration policy.
The Rheinische Post had obviously hoped that this deliberate distortion might incite anger against Orban from its readers, but the opposite appears to have been the case.
At the end of the interview excerpt, the Rheinische Post announced that it "temporarily" could not accept any comments on the article because the nature of the readers' reactions was such that a "constructive discussion is hardly possible", proving freedom of speech is a one way privilege by the mass media.
---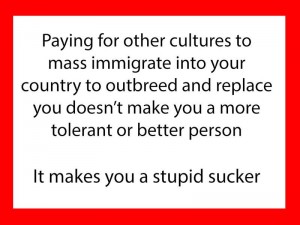 ---
Also Read: Deliberate Destruction of ALL Nations. Is SA Deliberately Being Pushed to Junk Status? Global Marxism Demands It.
---