A spokesman for the Interior Ministry in Mainz said an attack is believed to have been planned on the opening weekend of the Bundesliga season.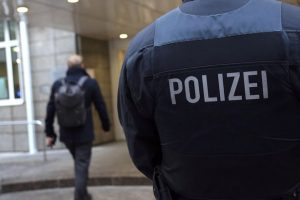 Police officers in Germany (file pic)
German police have arrested a suspected high-ranking ISIS member believed to have been planning a terror attack on a Bundesliga football match.
A spokesman for the Interior Ministry in Mainz confirmed a 24-year-old asylum seeker was arrested in Mutterstadt, Rheinland-Pfalz this afternoon.
Local media report the spokesman as saying the individual was "high-ranking representative of the militant terror group IS."
German newspaper Bild reports initial information suggests the man is suspected of planning an attack on a stadium on the first day of the football season in Germany.
The spokesman is reported to have added: "Indications that for the start of the season the Bundesliga something was planned".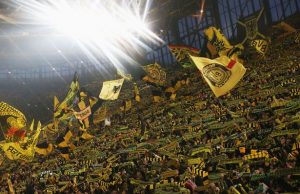 Interior ministry officials believe an attack was planned on a Bundesliga match (file picture)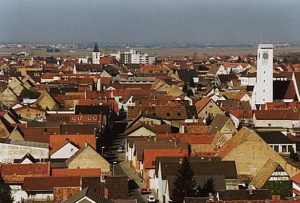 The arrest was made in Mutterstadt, Rheinland-Pfalz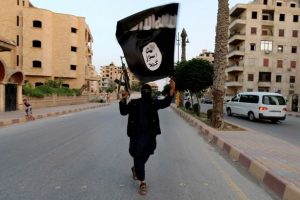 The arrested man is said to be a high-ranking member of ISIS (file picture)
The man was said to have been arrested following a routine police stop.
The opening round of Bundesliga fixtures are due to take place on August 26. There are no current indications over which stadium or stadiums may have been selected for an attack.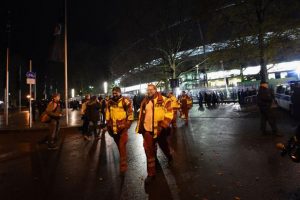 An international match in Hannover was cancelled last November following a terror scare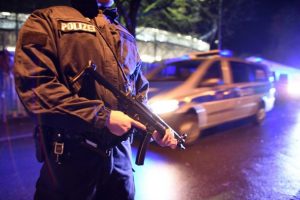 The HDI Arena was evacuated following the terror threat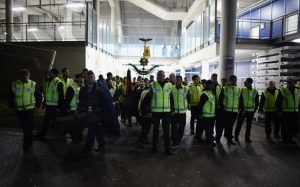 Terrorists were believed to have been plotting to attack spectators with firearms and suicide vests
German authorities are said to have tracked him down after receiving a tip-off about the man from a prison inmate in the nearby North Rhine-Westphalia.
A suspected terrorist plot was foiled in Hannover last November just days after the Paris terror attacks as a friendly match between Germany and Holland was evacuated minutes before kick-off.
A North African terror cell was reported to have been planning to attack Hannover's Niedersachsenstadion with three bombs as well as planting explosives at a nearby railway station and bus stop.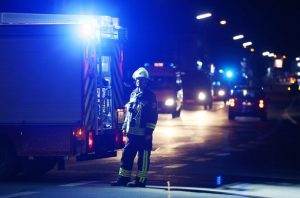 A teenager who pledged allegiance to ISIS attacked train passengers in Wurzburg last month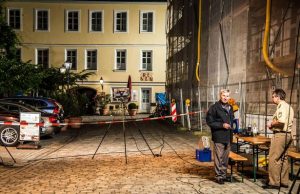 Just days later a suicide bomber blew himself up outside a bar in Ansbach
German security agents were tipped off by French counterparts before the dramatic swoop by police.
On New Year's Eve, several Munich subway stations were closed over similar threats.
ISIS fanatics have launched attacks in Wurzburg and Ansbach in Germany in recent weeks.
In Wurzburg, a 17-year-old attacker hacked at train passengers with an axe before being shot dead by police last month.
Just days later a 27-year-old suicide bomber killed himself and injured 12 others after blowing himself up outside a bar in Ansbach.