According to billionaire data from Bloomberg, the world's 400 richest people lost a combined $127.4 billion Friday, after Britain voted to exit the European Union. Once again the mass media machine is ratcheting up its propaganda machine to make us normal souls feel sorry for bank and banksters and Oligarchs who have lost millions. And sadly, once again, the masses are falling for it and are swallowing the characterisation of BRexit in a negative light by the global Elite. Are you on the wrong side of history?
Obama actually admitted that there is a plot for global supremacy by saying that BRexit will just put their European "integration" PROJECT on hold.
Donald Trump put it in more realistic terms by saying: 'The people of the United Kingdom have exercised the sacred right of all free peoples. They have declared their independence from the European Union, and have voted to reassert control over their own politics, borders and economy. A Trump Administration pledges to strengthen our ties with a free and independent Britain, deepening our bonds in commerce, culture and mutual defense. The whole world is more peaceful and stable when our two countries – and our two peoples – are united together, as they will be under a Trump Administration.
Come November, the American people will have the chance to re-declare their independence. Americans will have a chance to vote for trade, immigration and foreign policies that put our citizens first. They will have the chance to reject today's rule by the global elite, and to embrace real change that delivers a government of, by and for the people. I hope America is watching, it will soon be time to believe in America again.'
This is the new paradigm for the future folks, the "have's versus the have-nots" being the world supremacists versus freedom lovers.
Sadly the chances in South Africa for any kind of freedom were totally thrashed by the sell out mandela who allowed this very supremacist elite to use him as a poster boy and blaspheme the very word freedom. #CAPexit seems a distant dream.
So the poor can take some comfort that the normal folk in England and Wales (not London or Scotland or Northern Ireland) gave the rich 1% who own everything a resounding smack where it hurts – their oversized fat wallets.
South Africa's two richest men, retail mogul, Christo Wiese, and diamond magnate, Nicky Oppenheimer, lost a combined $634.8 million due to the market fallout – the vast majority of which was lost by Wiese ($626.2 million).
The Bloomberg data is reflective of billionaire change in wealth from 24 June, 2016. Oppenheimer is listed as having lost 'only' $8.6 million.
According to Bloomberg, global billionaires lost 3.2% of their total net worth, bringing the combined sum to $3.9 trillion.
The biggest decline belonged to Europe's richest person, Amancio Ortega, who lost more than $6 billion, while other big-name billionaires dropped more than $1 billion, including Bill Gates and Jeff Bezos.
South Africa's biggest losers
Looking at Forbes' 'real time' billionaire data, the picture continues to look bleak for South African billionaires. The markets love to use the term "exposed to risk", well they have been thoroughly "exposed" this time.
The Forbes real-time data tracks the changes to billionaire wealth between trading days – in this case the difference between Friday 24 June and Monday 27 June.
The data shows that Wiese was again the overall loser in South Africa, having had $453 million of his wealth (6.9%) wiped off the map over the weekend.
Richemont chairman, Johann Rupert lost a whopping $168 million, while pharmaceutical executive Stephen Saad and mining and minerals exec Patrice Motsepe lost $39 million and $31 million, respectively.
South African billionaires – biggest Brexit losers (24 June – 27 June)
| Billionaire: | Net Worth | Change in US$ | Change (%) |
| --- | --- | --- | --- |
| Christo Wiese | $6.2 billion | -$453 million | -6.9% |
| Johann Rupert | $5.0 billion | -$168 million | -3.2% |
| Stephen Saad | $1.3 billion | -$39 million | -2.9% |
| Patrice Motsepe | $1.3 billion | -$31 million | -2.3% |
| Koos Bekker | $1.7 billion | -$25 million | -1.5% |
| Nicky Oppenheimer | $6.6 billion | -$7 million | 0.1% |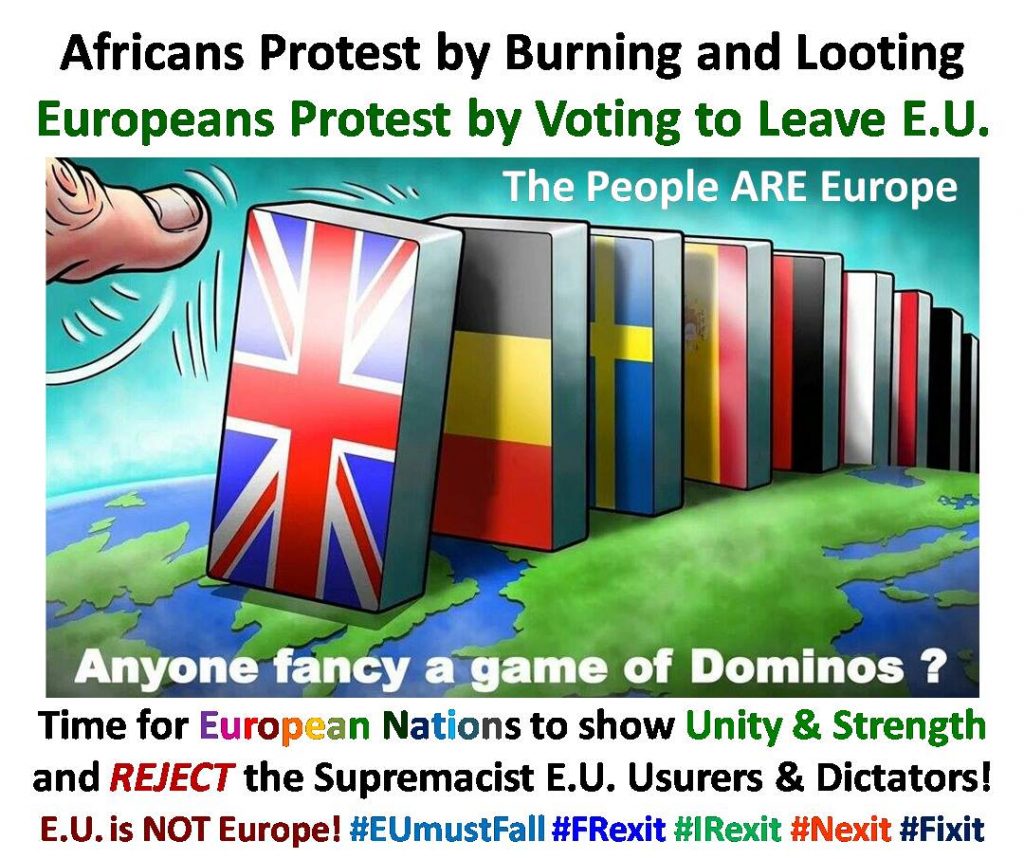 ---
See also: David Cameron Resigns As Britain Contemplates its Freedom And Independence while hyenas and vultures on markets scramble
---