Some students at NMMU were allegedly told that classes are suspended for the year and everyone must repeat this year, next year. Seems the few far left extremists have won. 130 probably paid left wing extremists dictated to 26 900 other students and the university establishment. They stole a year out of the lives of these students! Worst of all… the 27,000 allowed them to do it due to fear and intimidation and lack of law and order on the part of the "authorities" who seem to have no authority!
Some students, who DO pay R50,000 per year to study, and have to rent accommodation privately (unlike the privileged blacks) are returning home Friday. Some students who had job placements at top firms in place for next year, will have to delay this by a year! Parents are considering suing the University after its failure to keep law and order as Nelson Mandela Metropole University allegedly suspends classes for the year. Nelson Mandela Metropolitan University could be facing a lawsuit by dozens of angry parents whose children were affected by Left Wing protesters. This as universities around the country continued this week with protests which were sparked last week by Higher Education and Training Minister Blade Nzimande's fee hike announcement. NMMU has been shut down since Monday and lectures have been suspended until further notice.
The parents, led by advocate Terry Price, are threatening to open a case of Mandamus after, they claim, the university failed to honour the rights of non-protesting students. Price, acting as a concerned parent, said the university should have acted in the interest of the larger group of non-protesting students rather than in the interest of the minority. "They have a duty to ensure that the students are able to write their tests. They can't simply wash their hands on a group of 130 scum bags," Price said.
However, NMMU acting vice-chancellor Dr. Sibongile Muthwa said parents had to understand it was not "a numbers game". "It's been said that a small group of protesting students is preventing the majority from studying. We have thought about this very carefully, it is not a numerical game. If it was like that it would be much easier," Muthwa said. "When a group of protesting students blocks a gate and the one student tries to get through it means we are not protecting that student. We are charged primarily with educating students but we are also charged with educating them in a safe environment." Muthwa said they ideally wanted students to complete their studies and "deliver on our contractual obligation". "It is unfortunate that there are these rumblings from parents," she said.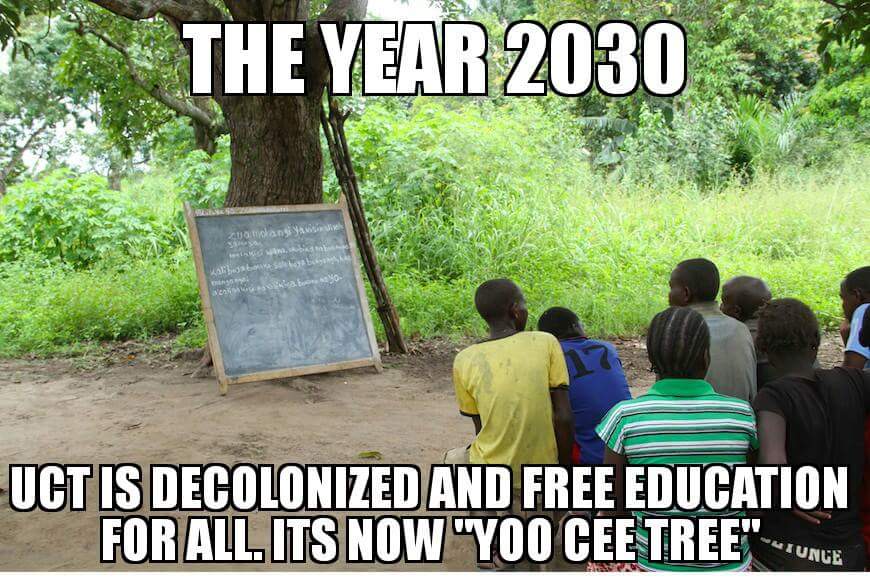 ---
See Also: Blacks had FREE university under Apartheid, whites had to pay. Apartheid Black education was much better than now.
---